Mrs Geall's
Eclipse Aluminium Windows & Solid Roof Extension
A modest update to a stunningly authentic 1930s home.
We chose slimframe aluminium windows to replace the property's existing outdated and leaking lead windows.
Mrs Geall's traditional family home has preserved its original appearance since the 1930s when it was built. Unfortunately, the family experienced constant issues from the old, lead windows, from struggling to clean them to eventually causing leaks. Mrs Geall was also concerned that the fact that the windows were mullioned would cause problems in the future.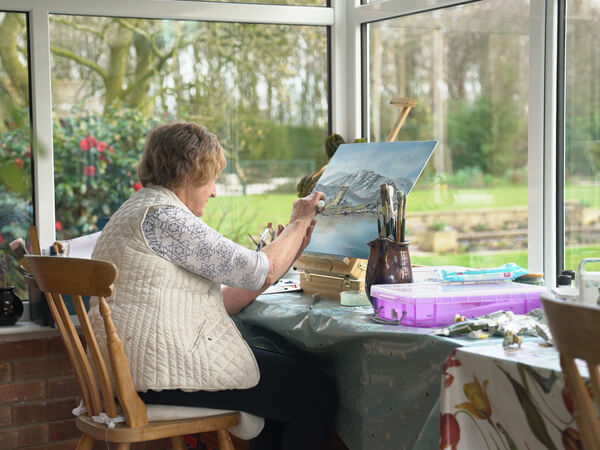 Maximum light was a priority for Mrs Geall when replacing the property's windows. Selecting windows from the Eclipse aluminium collection, the slim frame offers vast glazing with an unobstructed view of the garden. Aluminium is also maintenance free, easy to clean and draft free. Updating her windows will save her money in yearly maintenance fees.
Mrs Geall wanted to make use of the extension throughout the year as a studio for painting watercolour pictures, her hobby. The team helped Mrs Geall decide on a tiled roof extension to ensure the space was warm, but we still allowed for plenty of glazing for her to enjoy the scenery.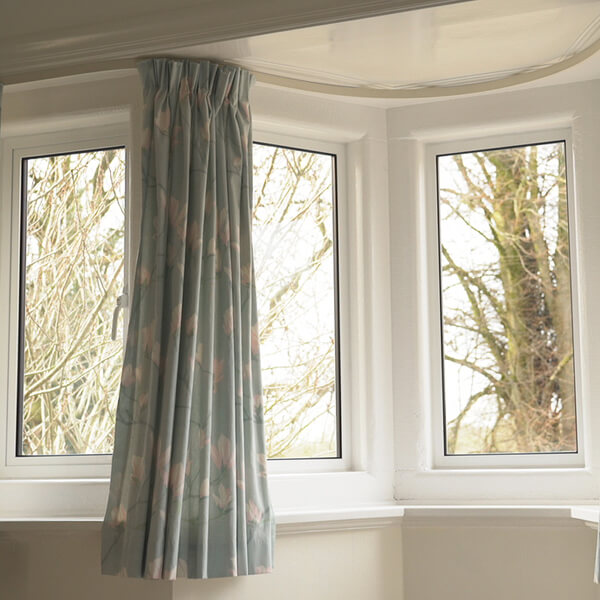 "I do spend a lot of time in the extension because it's ideal for a studio. The lighting is brilliant! We have not regretted our decision and we are very pleased with the final look."
Mrs Geall remarked on how much quieter the family home is now that the new windows have been installed. She also has no problems when opening and shutting them, instead of previously fearing that the old lead windows would fall out. The home is now cheaper to heat and she was happy that the team came back to check that everything was working as it should a year later.
View More Case Studies
INSPIRED? GET A FREE QUOTE TODAY!
Simply fill in your details for your free, no obligation quotation, and click "Get Quote"
Want to speak with an Advisor? Give us a call on 01349 856900
Our friendly team will be pleased to help with any questions you may have.