Our collection of Eclipse Aluminium windows exude class. The clean lines and minimalist styling of our designs are perfect for those who love a timeless style. By creating thin, high-performance frames and maximising glazing for an unobstructed view of the outdoors, we have created strong and attractive windows for your home. Eclipse Aluminium is extremely durable so we can use less material, without compromising on the overall performance.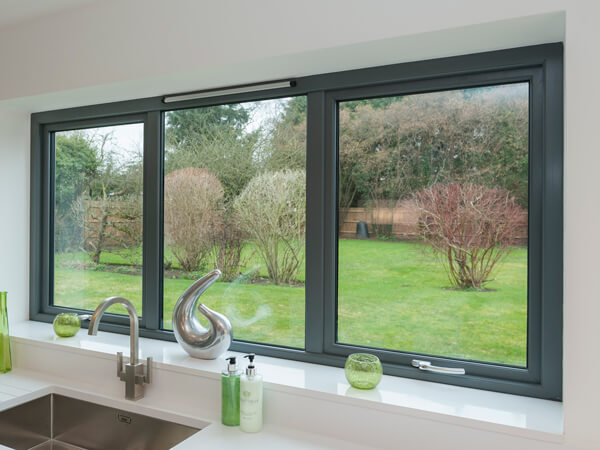 Eclipse Aluminium windows combine low density, slim frames with a real sense of strength and durability. Their contemporary look is favoured by many homeowners, but it is their ability to withstand the extreme Scottish weather that puts them above the rest.
Windows are often all about the view they give. With the Eclipse Aluminium Windows you can enjoy every bit of the view and maximise natural light with the vast amount of glazing used.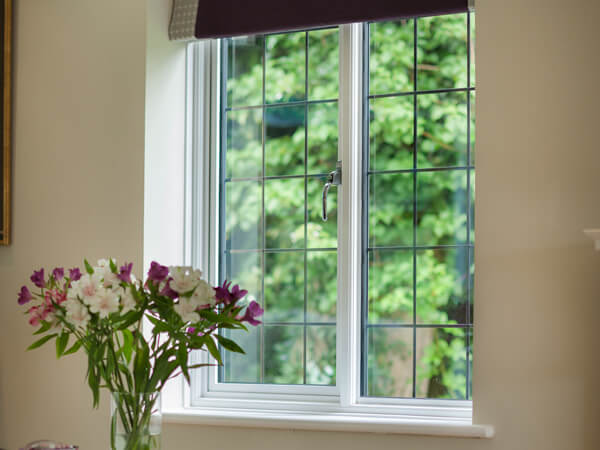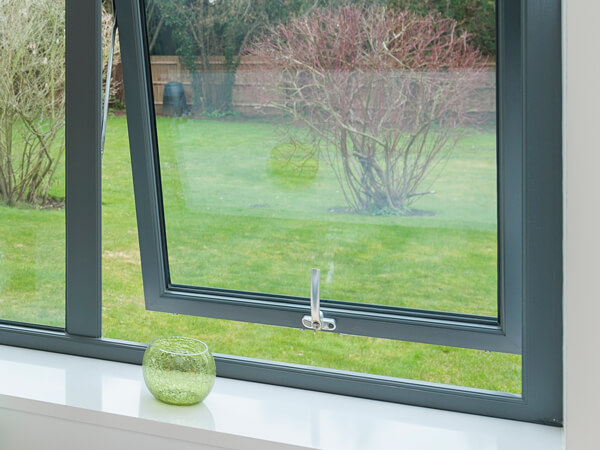 NEED MORE INSPIRATION? REQUEST A BROCHURE
Simply select the brochure(s) you would like to browse, fill in your details, and then click 'Download'.
Step 1 - Please select the brochure(s) you would like:
Eclipse Aluminium Windows
There are so many notable features on our Eclipse Aluminium Windows. Due to their striking appearance and remarkable qualities, they provide unparalleled style and performance.
Browse through the multiple hotspots to find out more about the exciting features of an Eclipse Aluminium Window.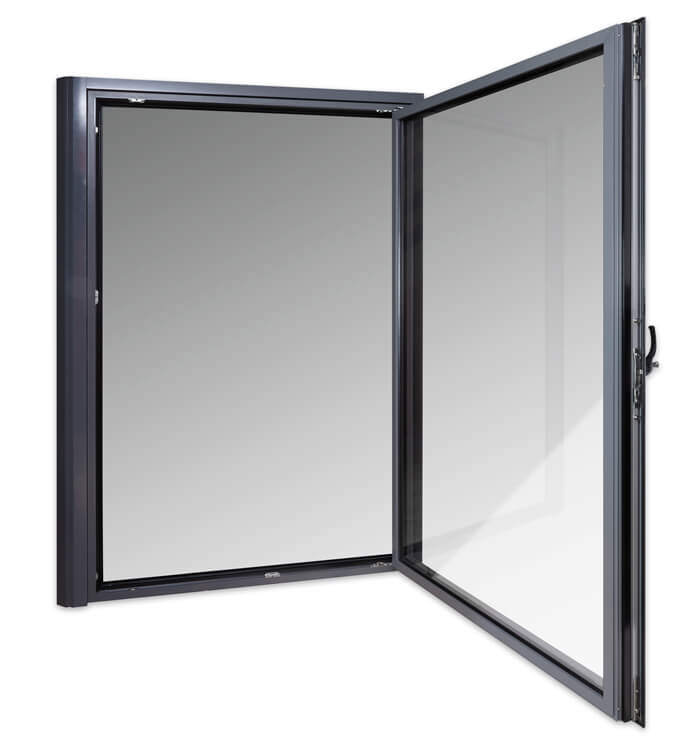 Eclipse Hinge
Our highly engineered hinge provides increased load bearing and features unique anti-crowbar technology, providing a lifetime of protection and reassurance. With 90 degree opening and Egress easy clean as standard, window maintenance has never been so simple.
Eclipse Glass
High performance, next generation glass offers excellent energy efficiency. With an ultra-clear outer pane, and a super soft coat inner pane as standard.
Eclipse Frame
A true declaration of style. Our low density, slimline frames are perfect for a clean, modern appearance, but are also built with the strength to withstand even the harshest of weather conditions.
Eclipse Locking
The sophisticated multi-point lock within the Envisage system ensures the window is fully secure when locked. Featuring our patented 'Secure It' mechanism, the window was tested over 30,000 times during the development stage.
Eclipse Weather Seal
Dual density and high elasticity for twice the coverage of standard windows. The Eclipse flush casement range boasts long lasting airtight protection from the elements and added noise reduction.
Get the most out of your outdoor view
Eclipse Aluminium Windows have an extremely slim aluminium profile so this means your window mainly consists of glass, providing you with a stunning view of the outside.
The high ratio of glass ensures your home will be full of natural light, so you can bask in every little bit of sunlight that makes its way into your home.
TAKE CHARGE OF THE DESIGN
ERG advisors are ready and waiting to listen to your ideas, so feel free to give as much input on the design as you wish. This includes the finish, type of glazing and hardware used.
Add life to your new windows with colour...
We have a huge number of coloured finishes for your Eclipse Aluminium Windows that will transform the look of your home. With something for everyone, you'll find bright and muted colours to fit in with your taste. All colours are assimilated into the frame by a powder-coating process to ensure they endure and look the part.
We have done our best to include options for each person's colour preferences, but if you cannot find something you love, ERG Scotland is able to match any RAL colour.
Consider privacy glazing...
Privacy glass gets mostly used for bathroom window installations as the last thing you want is someone being able to see into such a private part of the house. The frosting will not spoil the view as you will continue to enjoy pleasant external views and it also won't stop the sun from getting in as plenty of light can travel through to illuminate the space.
Get to grips with our collection of hardware
You may want to base your choice of hardware on the age of the house and its style. Simplistically styled hardware tends to suit modern properties extremely well and detailed hardware is a wise choice for traditional homes. These handles and hinges will keep the windows functioning nicely and finish off the window design.
ERG Scotland PROMISES
Every promise we make, we keep. Every time. Our promises are bold and are there to assure you that we're completely confident in our products and our service.
TRANSPARENT SERVICE
At ERG we realise the importance of gaining trust and not expecting it. We believe this is achieved through hard work, honesty, transparency of our services and valuing our customers.
Ethos of ERG Scotland
Our teams adhere to a strict ethos which is to achieve only the highest standards of excellence at all times. We listen to our customer's needs and tailor our services to meet all individual requirements.
20 Year Guarantee
ERG Scotland is proud to be Scotlands very first to offer a 20 Year Guarantee. Not only that, you will also be covered for both moving and non-moving parts. Our confidence in our products and dedication to our customers means we'll be there for you well into the future.
Price Promise
Giving our customers complete confidence in the price that they pay is very important to us. So, if you, or any customer, can find the same product specification and service commitment cheaper elsewhere, within 14 days, we'll refund the difference.