Make it a light living space
We're not the type of company to be dishonest with our customers as we believe in complete transparency. So we're happy to inform you that while incorporating a tiled roof into your new conservatory will result in a little loss of natural light, there is a resolution to this issue. All you need to do is include one or more roof windows in the tiled roof to drive the light of the sun inside.
The tiles used in our tiled roofs have been expertly engineered to resemble the appearance of authentic tiles to ensure your chosen tiles are in keeping with the tiles used on the roof of your house.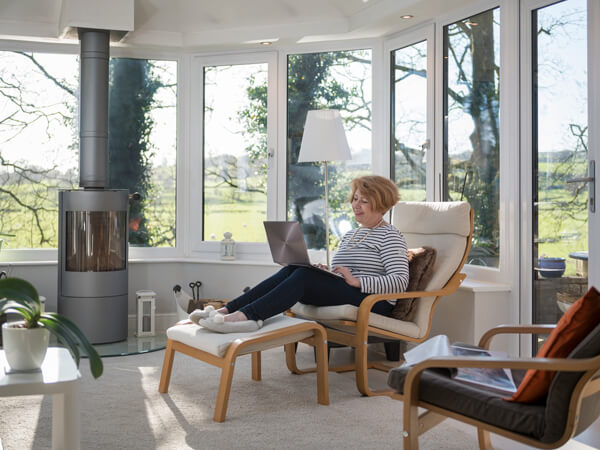 Fast and efficient fitting
With over 40 years experience, we have the installation process dialled in. We know how important it is to work diligently and efficiently when installing your new tiled roof conservatory, and that's why we pre-manufacture your roof to the correct specification.
Aluminium ridges and hip capping come as standard with the tiled roof, but you can opt for a more traditional tile roof capping for an additional cost.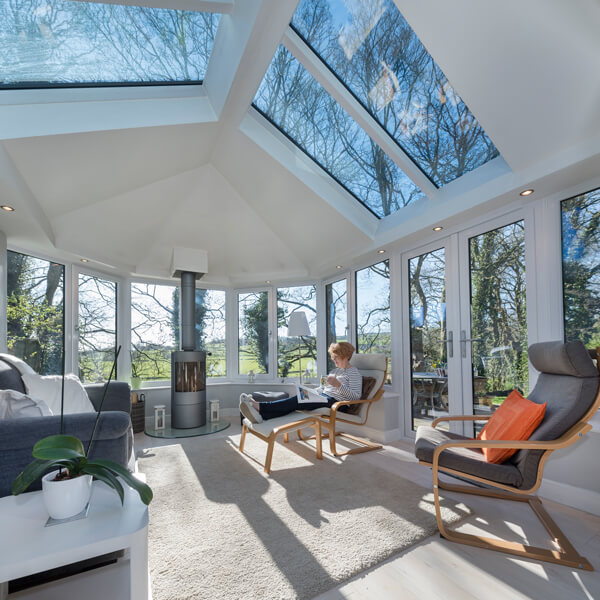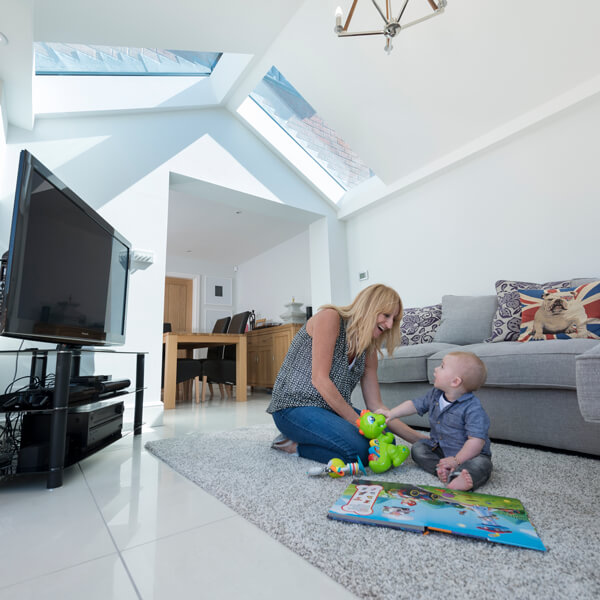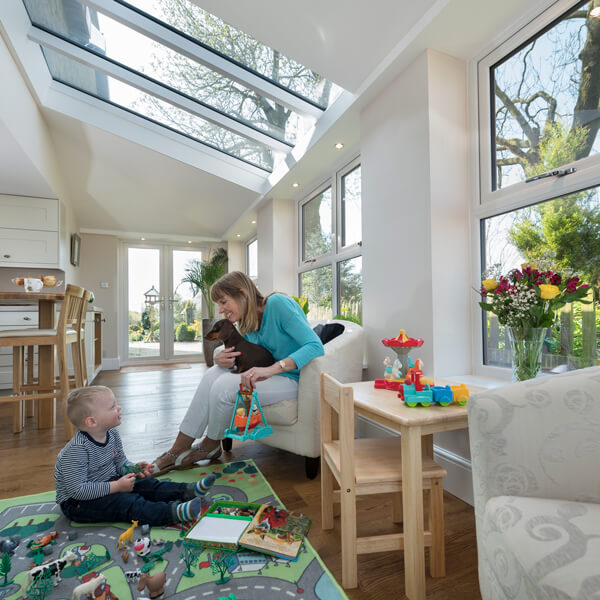 NEED MORE INSPIRATION? REQUEST A BROCHURE
Simply select the brochure(s) you would like to browse, fill in your details, and then click 'Download'.
Step 1 - Please select the brochure(s) you would like:
Tiled roof conservatory features
Our designers are trained to listen to your ideas and can offer you suggestions based on their experience and your needs. It doesn't matter if your ideas are complex as we have a design team that always relishes a challenge.
If you prefer to be organised, it is a good idea to bring measurements and photographs along to your design appointment. However, our team will still take their own before the design process actually begins.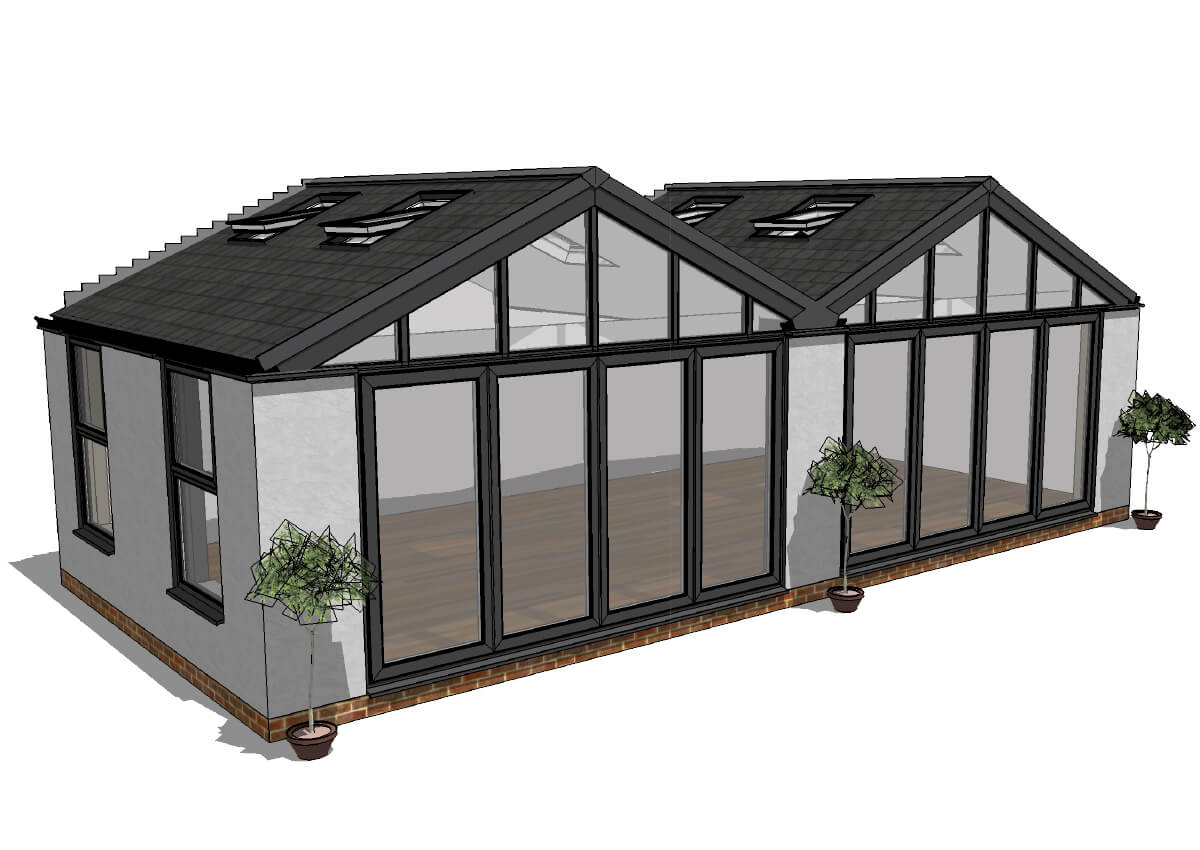 Tiled Roof Insulation
The materials complied to make the Warm Roof, including rigid insulation board and insulated plywood, are thermally efficient and prevent heat loss, keeping the room at a more comfortable temperature all year round and increasing its usability.
Tiled Roof Tiles
Externally the lightweight roof coverings emulate the appearance and colour of traditional roofing tiles or slate so that you can choose a finish that is in-sync with the rest of the property.
Tiled Roof Glass
Available with a variety of styles and roof glazing to suit all, so you can find the best option to suit you and your home. Glass panels and Velux windows can be seamlessly integrated exactly where you want them.
Pelmet
Fully insulated internal Pelmet which gives a room-like feel and is ideal for downlights and speakers.
You only need to hire one company for the job
We can take on your project from start to finish. With our seamless, hassle-free service you can be confident that ERG is the only company you will need to deal with.
We know how important it is to keep our customers in the loop about our progress and timings, so we make it a priority to communicate regularly.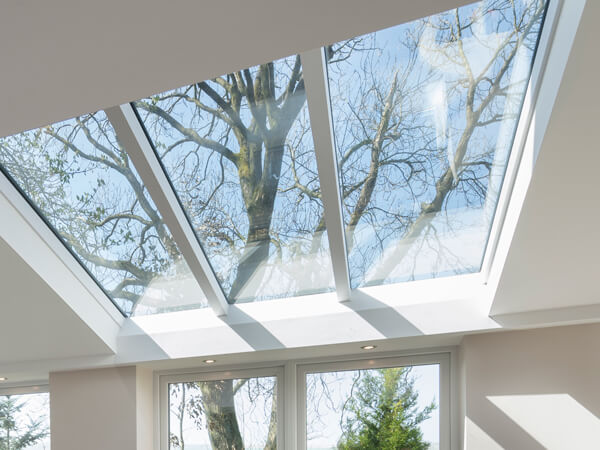 THE FINISHING TOUCHES
You will find every option imaginable to finish off your tiled roof conservatory in style. This includes a huge assortment of colours and tile possibilities.
Decide between two tile types
Our tile option is ideal for conservatories and orangeries because of its hassle-free maintenance. The tiles are also much lighter than traditional roofing material.
Alternatively, our lightweight slate is ideal for low pitched roofs. For those customers who like the look of a traditional slate roof, these slates are a contemporary equivalent.
Don't just change the roof. Brand new window frames are crucial!
It is important to also consider updating your window frames to keep your living space thermally insulated. UPVC is most commonly used for window frames due to its favourable characteristics.
As well as its exceptional insulating properties, UPVC is also weather-resistant, which is a big selling-point for many of our customers.
Choose from our crafted window handles
Just because handles are practical doesn't mean they can't be stylish too. From the classic to the quirky, our wide range of exceptional window handles will ensure you find the right finishing touch to fit in with your home's personality.
We know security is on our customers' minds when it comes to windows. That's why each handle has a secure locking system built in.
ERG Scotland PROMISES
Every promise we make, we keep. Every time. Our promises are bold and are there to assure you that we're completely confident in our products and our service.
TRANSPARENT SERVICE
At ERG we realise the importance of gaining trust and not expecting it. We believe this is achieved through hard work, honesty, transparency of our services and valuing our customers.
Ethos of ERG Scotland
Our teams adhere to a strict ethos which is to achieve only the highest standards of excellence at all times. We listen to our customer's needs and tailor our services to meet all individual requirements.
20 Year Guarantee
ERG Scotland is proud to be Scotlands very first to offer a 20 Year Guarantee. Not only that, you will also be covered for both moving and non-moving parts. Our confidence in our products and dedication to our customers means we'll be there for you well into the future.
Price Promise
Giving our customers complete confidence in the price that they pay is very important to us. So, if you, or any customer, can find the same product specification and service commitment cheaper elsewhere, within 14 days, we'll refund the difference.
INSPIRED? GET A FREE QUOTE TODAY!
Simply fill in your details for your free, no obligation quotation, and click "Get Quote"
Want to speak with an Advisor? Give us a call on 01349 856900
Our friendly team will be pleased to help with any questions you may have.