Replacing timber flush casement windows can be fraught with difficulties as not only do you have planners to contend with but you also don't want to spoil the appearance of the property. It's not difficult at all though if you choose Envisage – a brand new take on the traditional flush casement window.
Envisage has all the hallmarks of an authentic flush casement such as the exquisite lines and proportions but it isn't manufactured from wood – we use UPVC believe it or not. You wouldn't think they were crafted from UPVC but they are.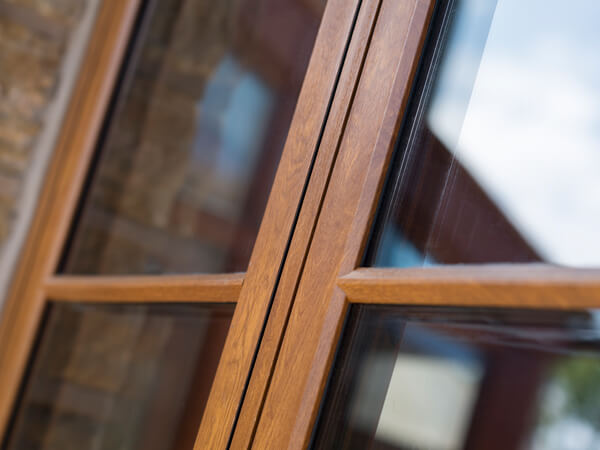 It's all about the details when selecting your hardware…
We have also painstakingly created a number of hardware solutions to go with the Envisage range – monkeytail handles and stays, for example. The functionality of our luxury flush window can be credited to the beautiful handles and stays we incorporate into the design – we have several handles and stays available.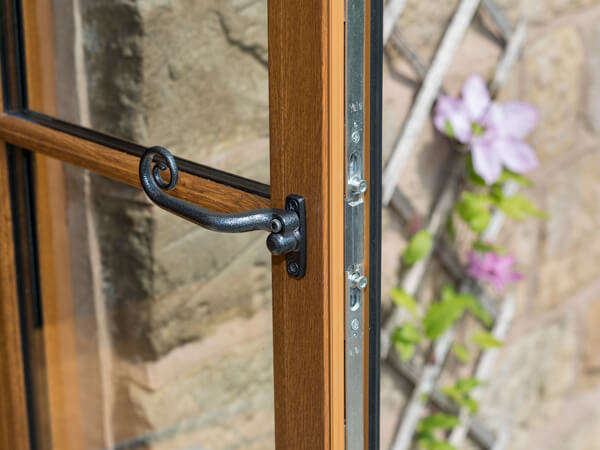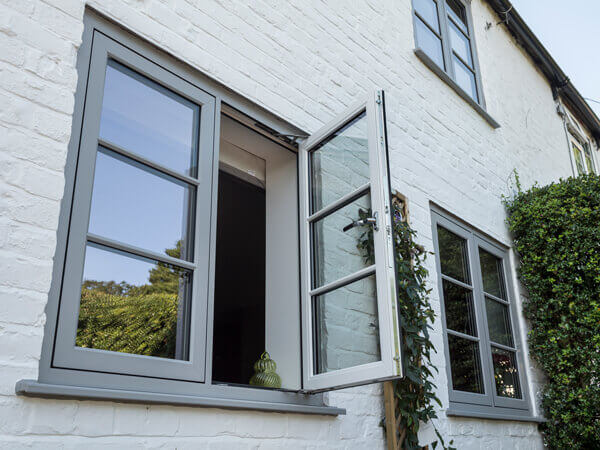 NEED MORE INSPIRATION? REQUEST A BROCHURE
Simply select the brochure(s) you would like to browse, fill in your details, and then click 'Download'.
Step 1 - Please select the brochure(s) you would like:
About our Envisage Flush Windows
A traditional flush casement window fails to give the modern home the stylishness, security and thermal efficiency it needs.  Crafted using a durable UPVC frame, it is styled in similar fashion but meets modern window performance standards.
Click on each of the hotspots opposite to find out more about the intuitive features on our flush window.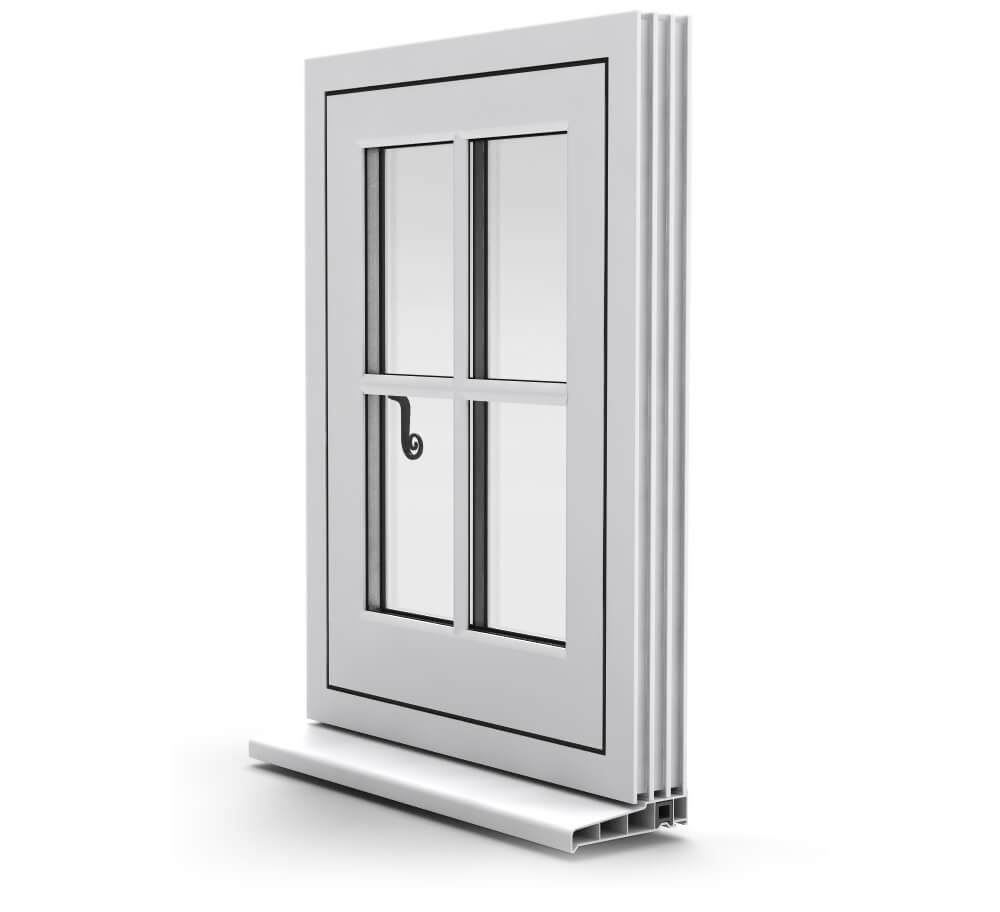 Envisage Locking
Featuring our robust shootbolt envisage locking system, you can rest assured you Envisage window will keep you home and family protected from the threat of break-ins.
Envisage Glass
Draughts and cold spots are a thing of the past. We've used smart design and high-performance next generation glass to guarantee your warmth and comfort. So, all you need to worry about is which style and colour to choose.
Envisage Frame
Appealing to the perfectionist in you, the perfectly balanced symmetrical panes make for a clean, flush and minimalist finish. Multiple astragal bars allow you to create a design that's ideally suited for traditional properties.
Envisage Hinge
Easy-clean Friction Stay Hinges with smooth operation and anti-crowbar technology to prevent would-be intruders from accessing your home.
Envisage Handles
Whether you're matching handles to a modern new-build or a traditional cottage property, you'll find the Envisage hardware range is well positioned to meet even the most unique of needs.
Save on future energy bills...
We use intelligent glazing technology to regulate the temperature of your room, keeping your home comfortable throughout the year. The coating traps internal heat and uses warmth from the sun so your home stays warm in the colder months.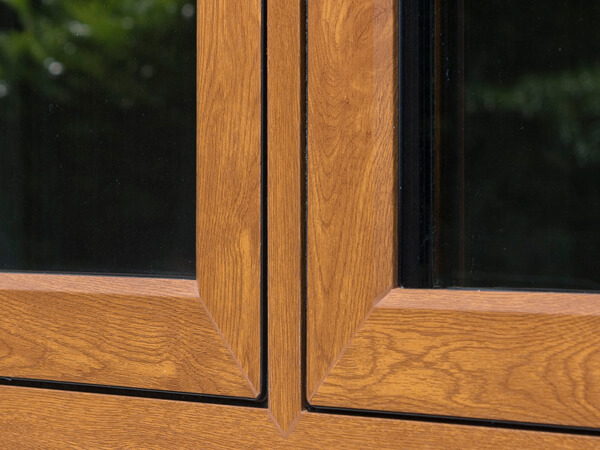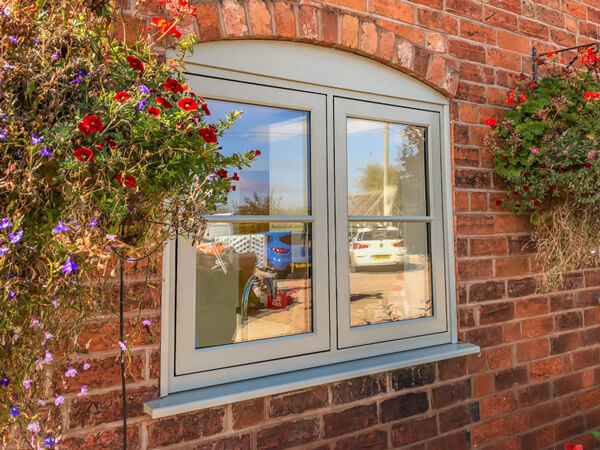 THE SMALL DETAILS MATTER
We may describe them as 'small details' but your choice of colour, glazing and hardware is extremely vital when considering the overall look of your Envisage Flush Window.
Envisage deserves a stunning finish...
The colours available for the Envisage range have been specially developed for this inventive flush casement window – you can pick from a wide choice of shades, wood effects and textures. Whether you want a colour that helps Envisage subtly blend into the building or you want people to really notice its installation, we have you covered for colours.
If your property has different styles on the interior and exterior, Envisage gives you the option to pick a different finish or colour on the inside and outside portions of the frames.
A great window needs a great choice of glass...
Our glazing solutions come with a very thin coating, one that's impossible to see, and this coating helps ensure the thermal performance of Envisage is more than sufficient. We fill the sealed unit with gas and spaces to create a thermal barrier to prevent the cold from outside getting through and to trap warm air generated internally. Unless you get your glass choice right, Envisage won't perform to the standard you expect it to, but we won't let that happen as we're always happy to help.
Hardware can have a significant influence on the window...
There's much to think about when buying Envisage and we're not just talking about picking a coloured finish. You must also inform us of the hardware you would like affixed to the design as it will have just as much of a bearing on the window's character. Look at and touch our full range of handles and hinges to get the perfect hardware.
ERG Scotland PROMISES
Every promise we make, we keep. Every time. Our promises are bold and are there to assure you that we're completely confident in our products and our service.
TRANSPARENT SERVICE
At ERG we realise the importance of gaining trust and not expecting it. We believe this is achieved through hard work, honesty, transparency of our services and valuing our customers.
Ethos of ERG Scotland
Our teams adhere to a strict ethos which is to achieve only the highest standards of excellence at all times. We listen to our customer's needs and tailor our services to meet all individual requirements.
20 Year Guarantee
ERG Scotland is proud to be Scotlands very first to offer a 20 Year Guarantee. Not only that, you will also be covered for both moving and non-moving parts. Our confidence in our products and dedication to our customers means we'll be there for you well into the future.
Price Promise
Giving our customers complete confidence in the price that they pay is very important to us. So, if you, or any customer, can find the same product specification and service commitment cheaper elsewhere, within 14 days, we'll refund the difference.
OUR FINANCE CALCULATOR
See how affordable your home improvement can be with our Finance Calculator.
INSPIRED? GET A FREE QUOTE TODAY!
Simply fill in your details for your free, no obligation quotation, and click "Get Quote"
Want to speak with an Advisor? Give us a call on 01349 856900
Our friendly team will be pleased to help with any questions you may have.