Composite doors can put your mind at rest.
Composite doors are fast becoming the preferred choice for external doors due to the huge advantages they have over doors made only of wood. Made from compressed wooden slabs enclosed in a durable plastic edge banding and two thermo-plastic door skins, composite doors are more cost effective than timber, with the added benefit of being secure, thermally efficient and durable.
As door suppliers, composite doors from ERG come in a variety of styles and colours, with or without glass sections. They are also a popular option for upgrading the appearance of a home.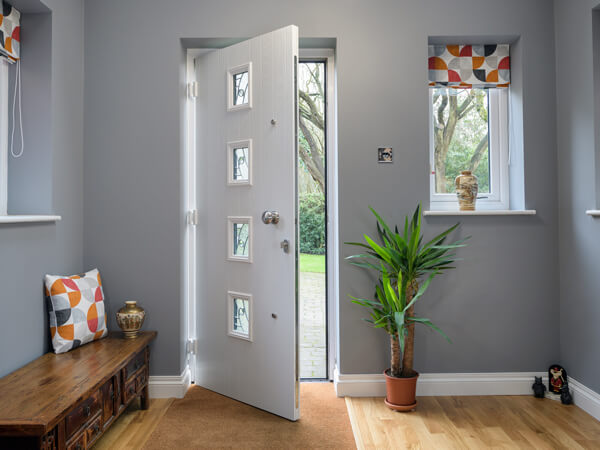 Farnham

Huntly

Kenilworth

Knaresborough

Lincoln

Newark

Pembroke

Rochester

Sandal

Stirling

Tamworth

Walden

Winchester

Yarmouth

Alnwick

Appleby

Arundal

Carlisle

Dover

Edinburgh

Farnham

Huntly

Kenilworth

Knaresborough

Lincoln

Newark

Pembroke

Rochester

Sandal

Stirling

Tamworth

Walden

Winchester

Yarmouth

Alnwick

Appleby

Arundal

Carlisle

Dover

Edinburgh

Farnham

Huntly

Kenilworth

Knaresborough

Lincoln

Newark

Pembroke

Rochester

Sandal

Stirling

Tamworth

Walden

Winchester

Yarmouth

Alnwick

Appleby

Arundal

Carlisle

Dover

Edinburgh
We strive to create composite doors that cannot be opened from the outside when locked. All of our composite doors are guaranteed to remain strong and secure for many years. This means that your new composite door will not only stay looking great in the future but will also give you lasting peace-of-mind.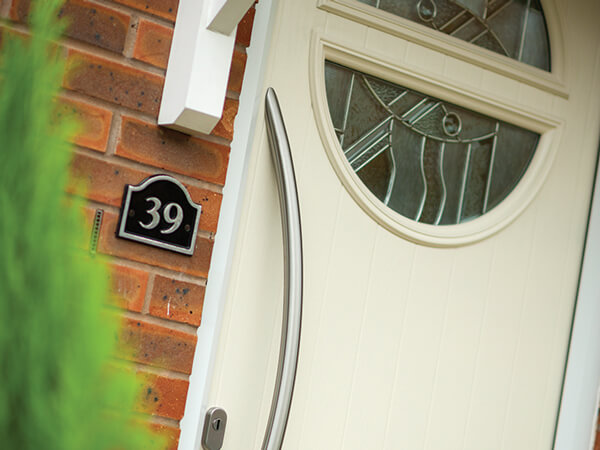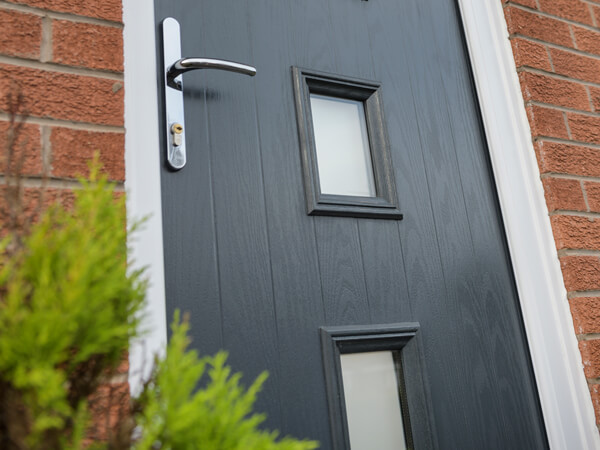 NEED MORE INSPIRATION? REQUEST A BROCHURE
Simply select the brochure(s) you would like to browse, fill in your details, and then click 'Download'.
Step 1 - Please select the brochure(s) you would like:
View key features of an ERG composite door...
We carry an assortment of colours and authentic-looking wood grain finishes that you can choose from. Manufactured in the UK, our composite doors are skilfully made with quality materials.
View the attributes of an ERG composite door by clicking on the hotspots opposite.
Frontline Security
High-security multi point lock which engages automatically upon closing so no need to lift the handle to engage your door, which means no more draughts or cold spots.
Frontline Hardware
Our Frontline Composite Doors come with a range of hardware including letterboxes, knockers and handles in a variety of colours to suit your home, they're built to last with robust materials and quality finishes.
Frontline Hinges
Anti-crowbar technology that delivers ultimate strength. Horizontal and vertical adjustment that results in 360-degree compression on seals for weather tightness.
Frontline Glazing
Available with a wide range of glazing styles, including obscure and decorative glass.
Put a stop to expensive energy bills..
All of the materials used in a composite door are renowned for their insulating qualities, so blending them together makes this particular door solution one of the most energy efficient offerings. It will shut out drafts and practically none of the warm air produced by your boiler will be able to pass through the frame any more. This will take so much strain off your boiler and for long periods of the day you will be able to turn it off as your hallway will be warm enough. Less boiler usage is also guaranteed to lower your carbon footprint.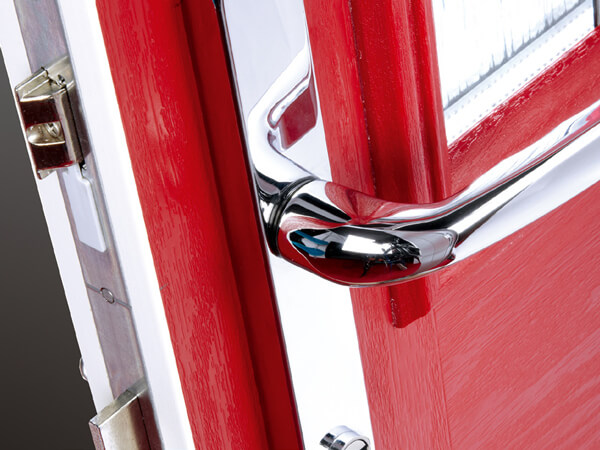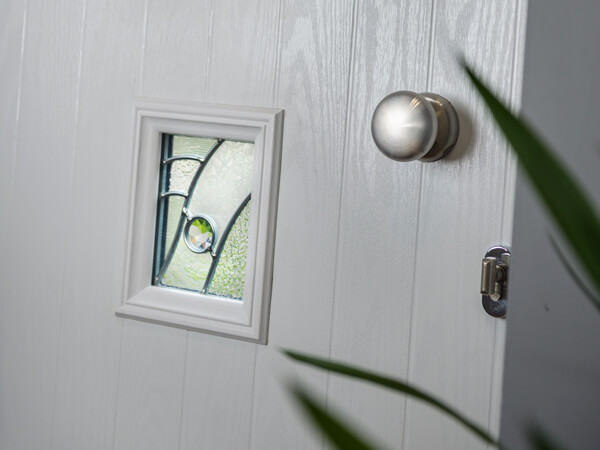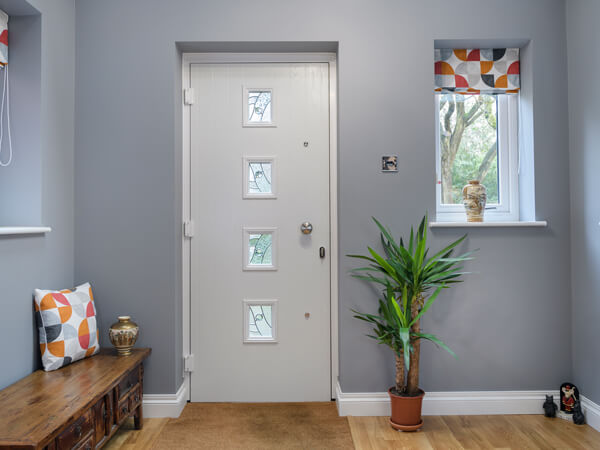 PERSONALISE YOUR COMPOSITE DOOR
Front doors can transform the look of your home, boosting its kerb-appeal. Customise your composite door in various coloured finishes, glass styles and hardware options. By using innovative technology, ERG can show you how your home will look before you commit to a final decision.
Composite doors can be as colourful as you want…
You will be torn between many colours when trying to find an appropriate finish for your composite door as we have a host of colours available. Our most popular colours tend to be red, blue, black and white, but they're far from your only colour options as you also have Chartwell Green or a Darkwood finish as possibilities. The latter will appeal to you if you want a composite door that strongly imitates the appearance of wood.
Make a statement with our handles
We pride ourselves in crafting handles made from the highest quality materials, ensuring you can enter and exit your home without an issue.
ERG has a wide range of door handles for you to choose from. Whether you go for something traditional or unique, each handle will complement the overall look of your composite door.
There's much fun to be had when furnishing your new door...
Amongst the different choices that need to be made when finishing off a composite door design is the hardware used as no composite door can be complete without a letterbox, number plate, handle etc. Our letterboxes, number plates and handles come in a wide variety of styles and colours as we want you to find hardware solutions that complement the composite door you have set your eyes on. Just ask for assistance if you need any accessories' advice.
ERG Scotland PROMISES
Every promise we make, we keep. Every time. Our promises are bold and are there to assure you that we're completely confident in our products and our service.
TRANSPARENT SERVICE
At ERG we realise the importance of gaining trust and not expecting it. We believe this is achieved through hard work, honesty, transparency of our services and valuing our customers.
Ethos of ERG Scotland
Our teams adhere to a strict ethos which is to achieve only the highest standards of excellence at all times. We listen to our customer's needs and tailor our services to meet all individual requirements.
20 Year Guarantee
ERG Scotland is proud to be Scotlands very first to offer a 20 Year Guarantee. Not only that, you will also be covered for both moving and non-moving parts. Our confidence in our products and dedication to our customers means we'll be there for you well into the future.
Price Promise
Giving our customers complete confidence in the price that they pay is very important to us. So, if you, or any customer, can find the same product specification and service commitment cheaper elsewhere, within 14 days, we'll refund the difference.
OUR FINANCE CALCULATOR
See how affordable your home improvement can be with our Finance Calculator.
INSPIRED? GET A FREE QUOTE TODAY!
Simply fill in your details for your free, no obligation quotation, and click "Get Quote"
Want to speak with an Advisor? Give us a call on 01349 856900
Our friendly team will be pleased to help with any questions you may have.