If you are looking for a door that will enhance the contemporary styling of your home, you may want to look into our Eclipse aluminium entrance doors. They provide a touch of luxury without the hefty price tag and the modular panel system means we can tailor the door to your needs.
You will have a choice of six standard colours, but you can also opt to upgrade to a RAL colour of your choice. When you choose a new aluminium door from ERG you're in complete control over how your door looks, you can customise every detail from the handle to the hardware on your new door.
Verona

Bolzano

Lucca

Matera

Milan

Siena

Turin

Verona

Bolzano

Lucca

Matera

Milan

Siena

Turin

Verona

Bolzano

Lucca

Matera

Milan

Siena

Turin
Your door has the potential to make a lasting impression on guests as it is the first and last thing they see of your home. You have the chance to make a striking focal point on your property with ERG's collection of aluminium doors.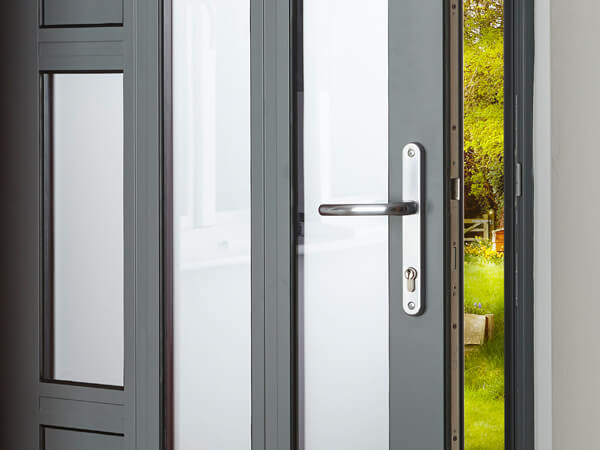 NEED MORE INSPIRATION? REQUEST A BROCHURE
Simply select the brochure(s) you would like to browse, fill in your details, and then click 'Download'.
Step 1 - Please select the brochure(s) you would like:
Eclipse Aluminium Doors
Each one of our aluminium doors provide innovative, top-of-the-range mechanisms, always manufactured using modern technology. Whether you are choosing a front or back door, we focus on the security of our doors to keep your home and family safe.
Click on the hotspots opposite to explore the key features of our aluminium doors.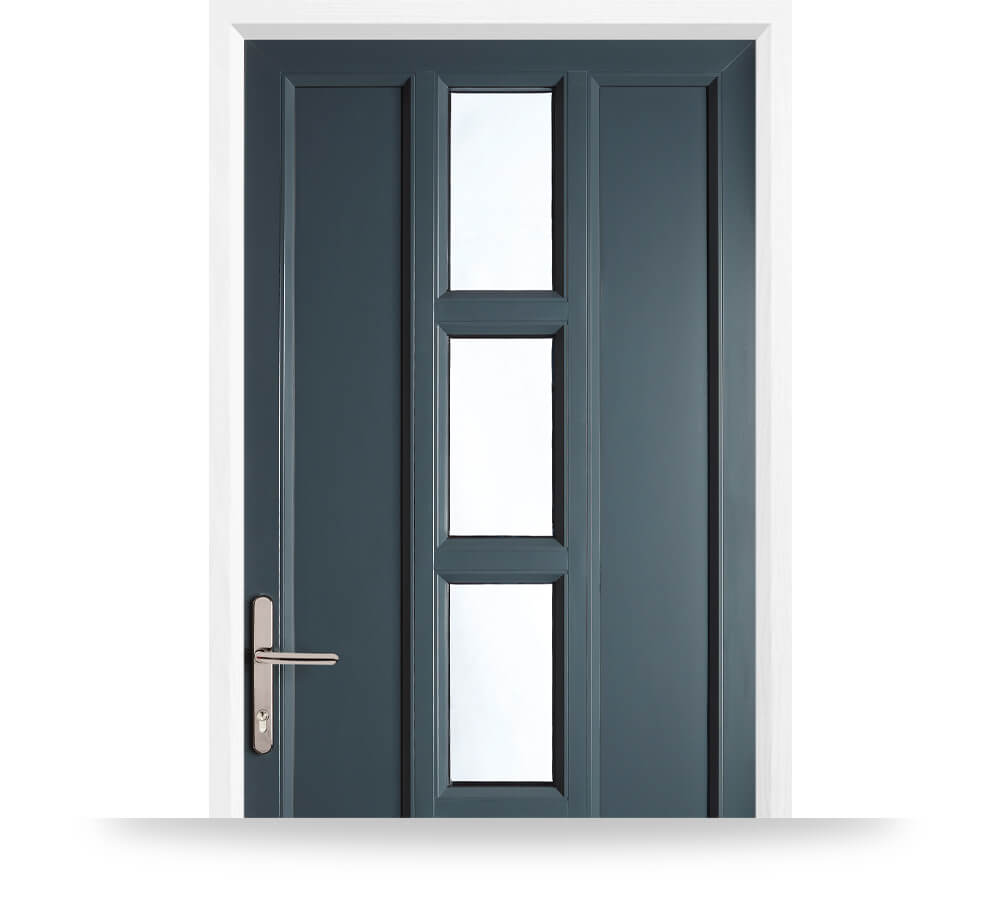 Multi-point Locking System
Includes multiple locking points the full length of the door for added security.
Modular Panel System
Our unique modular panel system allows us to create a design that is truly bespoke to your requirements.
Secure Door Barrel
Our 3-star rated cylinder offers the highest level of protection – featuring snap-secure technology with lockdown mode to prevent break-ins.
Matching Frames
Matching frames are available upon request – please speak to a ERG Scotland advisor for details.
A woodgrain that looks exactly like timber...
Keep things hassle-free by choosing an aluminium door with a woodgrain finish over traditional timber. Aluminium doors are low maintenance so you can keep your doors looking like new with very little effort in comparison to timber.
All our aluminium doors come with a woodgrain finish as standard. It looks just like the real thing and you can save time on maintenance. It's a win-win situation.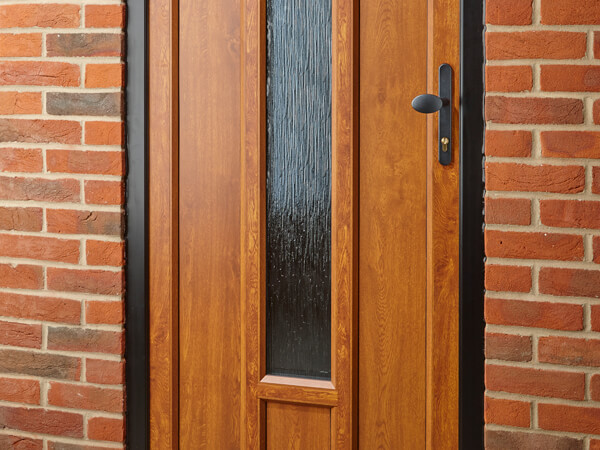 ADD THE FINISHING TOUCHES
The finishing touches are where your vision comes to life. We will discuss the final details of your aluminium door, everything from coloured finish to glazing and hardware.
We've got it all..
We have a comprehensive assortment of colour options for you to choose from for your aluminium door. Whether you like to keep things simple with black and white, or decide on a softer palette with buttermilk or sage, you'll find plenty of options. Our aluminium doors are weather-resistant and use the latest technology and powder coating techniques, so there will be little maintenance in maintaining your chosen colour.
Handles that make a difference to the overall look.
Despite what you may have been led to believe, a handle is more than a practical accessory. Aesthetics are important and the handle should complement the door, which reflects the style of your home.
At ERG Scotland, you can choose from multiple handles that range from the classic to the contemporary.
A door wouldn't be complete without the hardware.
A door wouldn't be complete without hinges, a letterbox, a number plate or handle. The finishing touches are often what sets doors apart. At ERG Scotland, we believe every aspect of the door should look as elegant as the door itself. Aesthetics aside, the hardware is extremely important because it ensures the door works how it should.
ERG Scotland PROMISES
Every promise we make, we keep. Every time. Our promises are bold and are there to assure you that we're completely confident in our products and our service.
TRANSPARENT SERVICE
At ERG we realise the importance of gaining trust and not expecting it. We believe this is achieved through hard work, honesty, transparency of our services and valuing our customers.
Ethos of ERG Scotland
Our teams adhere to a strict ethos which is to achieve only the highest standards of excellence at all times. We listen to our customer's needs and tailor our services to meet all individual requirements.
20 Year Guarantee
ERG Scotland is proud to be Scotlands very first to offer a 20 Year Guarantee. Not only that, you will also be covered for both moving and non-moving parts. Our confidence in our products and dedication to our customers means we'll be there for you well into the future.
Price Promise
Giving our customers complete confidence in the price that they pay is very important to us. So, if you, or any customer, can find the same product specification and service commitment cheaper elsewhere, within 14 days, we'll refund the difference.
OUR FINANCE CALCULATOR
See how affordable your home improvement can be with our Finance Calculator.