UPVC Fascias, Soffits & Guttering
Whether you're looking to replace fascias, soffits or gutters, roofline products are cost effective, highly durable and environmentally friendly – ERG roofline products don't rot, warp, bend or discolour so never require repainting and will remain maintenance free for up to 40 years.
UPVC roofline products are one of the most popular choices in Scotland, with over 85% of buildings benefiting from this cost effective, highly durable and environmentally friendly product. ERG supply and install UPVC fascias and soffits for buildings in Inverness and throughout Scotland, a recognised safe and secure product that does not rot, warp, bend or discolour.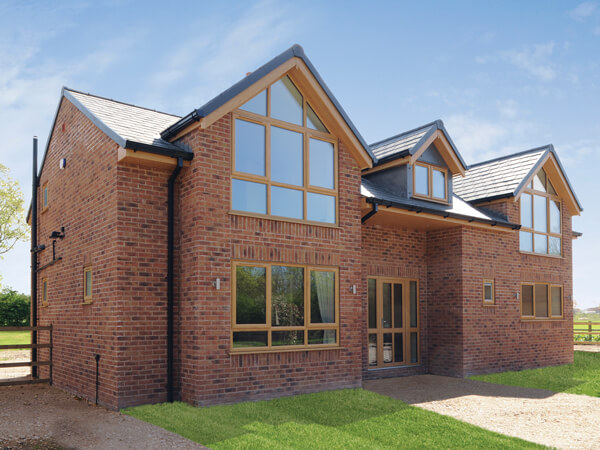 Fascias & Soffits in high quality UPVC...
If you want your home to be protected against potential water damage you need to have good quality fascias, soffits and bargeboards – all integral parts of UPVC roofline. Too many property owners persist with their old timber cladding and come to regret it as timber very easily rots and once your cladding starts to rot there isn't much you can do to repair it.
Full Replacement or Cap-Over – There is always the temptation to try and fit capping boards over rotting timber fascias to save money, but they very rarely last and once the rotting timber becomes re-exposed to the weather the problem can quickly get worse. It's much better in the long-term to commission a full replacement as then you won't need to be so concerned about it.
UPVC Roofline Versus Softwood Timber – Softwood timber is notoriously porous and once it begins to absorb rainwater it starts to rot away. UPVC roofline is resistant to the weather and therefore also resistant to rotting. The one bit of upkeep UPVC roofline needs is a wipe down with a wet cloth every few months to make it gleam.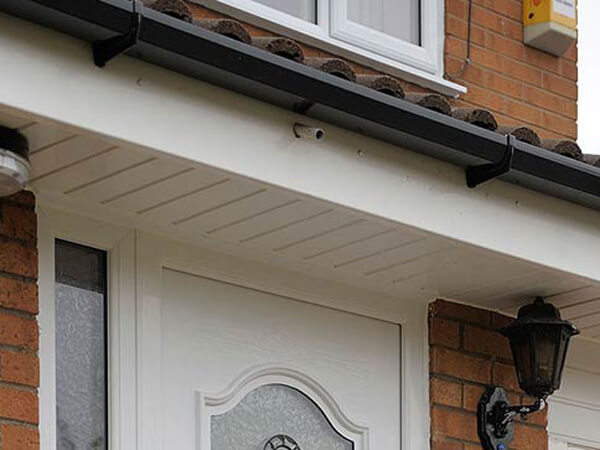 UPVC bargeboards are the best substitute for softwood timber...
You mustn't overlook the importance of your bargeboards as they play a major role in protecting your roof from the weather and keep your roof lining consistent and free from holes or gaps. Softwood timber simply cannot be compared to UPVC bargeboards in terms of consistency in performance – they won't let you down!
The installation of UPVC bargeboards will eliminate one very time-consuming task – repainting. Softwood timber requires frequent repainting but UPVC bargeboards are completely paint-free and come in various styles and colours.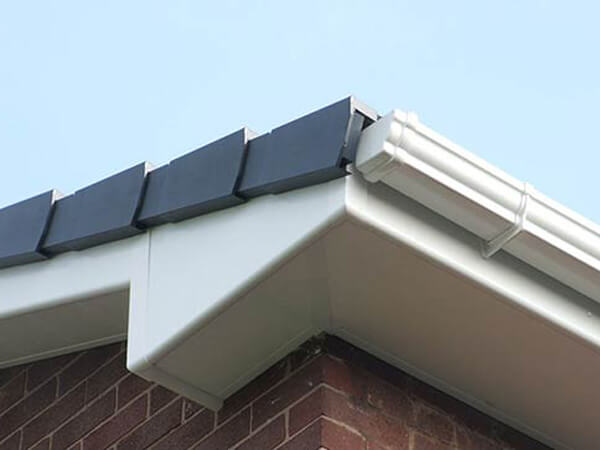 Get your new guttering made from UPVC...
All of your guttering needs can be taken care of by ERG. The functionality of our UPVC guttering will make a world of difference to your roof performance and your home will be so much more pleasant to look at once the product has been installed. We have UPVC guttering in five styles and four separate colours to help buyers finding a type of guttering that will massively outshine the guttering it is replacing.
So that no debris or obstructions clog up your guttering we recommend that you add Gutter Guard protection. This will prevent any leaves, twigs, moss or bird nests from stopping water travelling through the guttering. You can also add an insect guard above the vented soffit boards to stop the possible infestation occurring.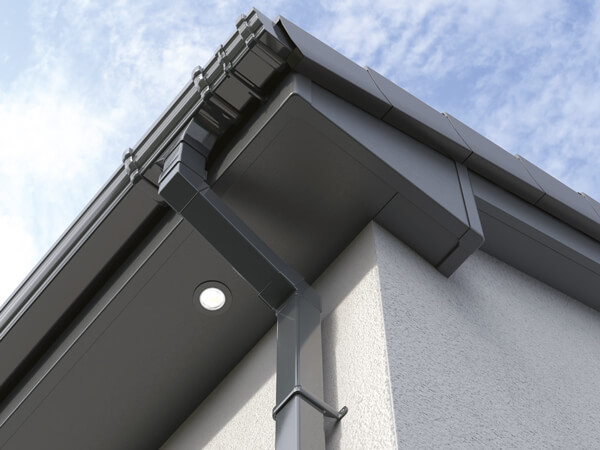 It costs very little to upgrade your existing cladding...
There's lots of choice for UPVC cladding at ERG as it comes in five coloured finishes and three different styles including an embossed woodgrain effect. We don't exaggerate when we say that UPVC cladding can hugely enhance the appearance of your home. As with all of our UPVC crafted products, our cladding is weather-resistant and needs a fraction of the maintenance demanded by timber cladding. Insulation will also improve after its installation.
Put the paint brush away as UPVC cladding comes with a lasting finish and can be wiped clean quickly with a wet cloth. You will receive a lengthy guarantee with the product as we know that this UPVC cladding will stand the test of time.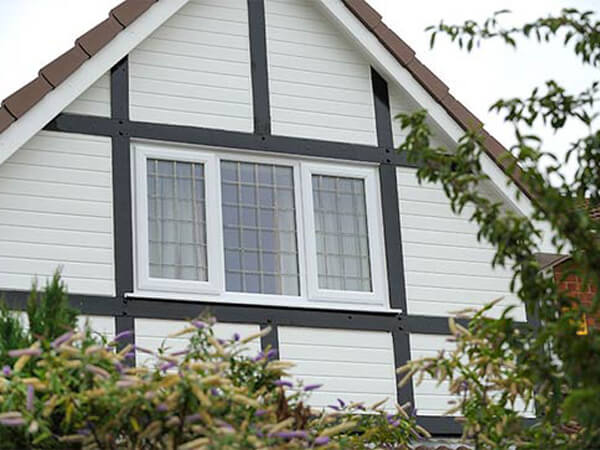 ERG Scotland PROMISES
Every promise we make, we keep. Every time. Our promises are bold and are there to assure you that we're completely confident in our products and our service.
TRANSPARENT SERVICE
At ERG we realise the importance of gaining trust and not expecting it. We believe this is achieved through hard work, honesty, transparency of our services and valuing our customers.
Ethos of ERG Scotland
Our teams adhere to a strict ethos which is to achieve only the highest standards of excellence at all times. We listen to our customer's needs and tailor our services to meet all individual requirements.
20 Year Guarantee
ERG Scotland is proud to be Scotlands very first to offer a 20 Year Guarantee. Not only that, you will also be covered for both moving and non-moving parts. Our confidence in our products and dedication to our customers means we'll be there for you well into the future.
Price Promise
Giving our customers complete confidence in the price that they pay is very important to us. So, if you, or any customer, can find the same product specification and service commitment cheaper elsewhere, within 14 days, we'll refund the difference.
OUR FINANCE CALCULATOR
See how affordable your home improvement can be with our Finance Calculator.
INSPIRED? GET A FREE QUOTE TODAY!
Simply fill in your details for your free, no obligation quotation, and click "Get Quote"
Want to speak with an Advisor? Give us a call on 01349 856900
Our friendly team will be pleased to help with any questions you may have.