Make strength and thermal efficiency a priority
Don't lose all hope in your old conservatory supplying sufficient thermal efficiency again as we can remove your current roofing system and put the UltraRoof in its place.
UltraRoof is a very lightweight roofing solution. We can have it watertight within just 2-3 hours and fully installed inside a day or two. Once we have done our job of fitting the UltraRoof, you will once again be able to use the extension in comfort, no matter what the unpredictable Scottish weather is doing.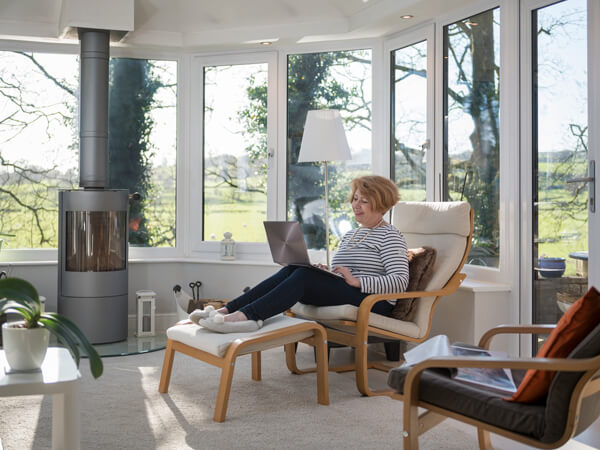 You'll never have to worry about your living space being too hot or cold again…
An ERG living space is designed to be used regardless of the weather outside. You won't lose another day away from your conservatory or orangery because of insufficient temperature control once the fabulous UltraRoof has been incorporated into it.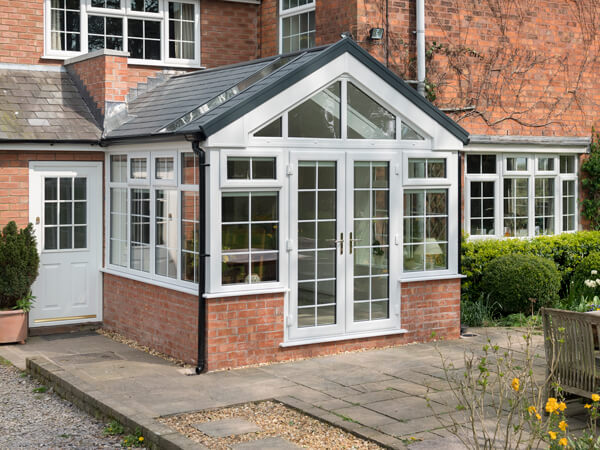 Give your conservatory a solid look and feel...
On the external side of the UltraRoof are the prettiest of lightweight tiles, while on the inside is an elegant vaulted plastered ceiling. Some solid roofs are designed in a way that results in a decent amount of natural sunlight being lost inside the respective extension, but an UltraRoof works around that problem. It can accommodate one or more glazed panels or you can include Velux windows to the covering.
Choose between a timber or plasterboard internal finish...
You can opt for a clean and minimalistic approach to your internal finish with painted plasterboard, or choose something that feels richer with a timber clad ceiling. Many of our customers love the dark finish of our timber clad ceiling as it brings a cabin-look to their homes, which is perfect for feeling cosy in the winter.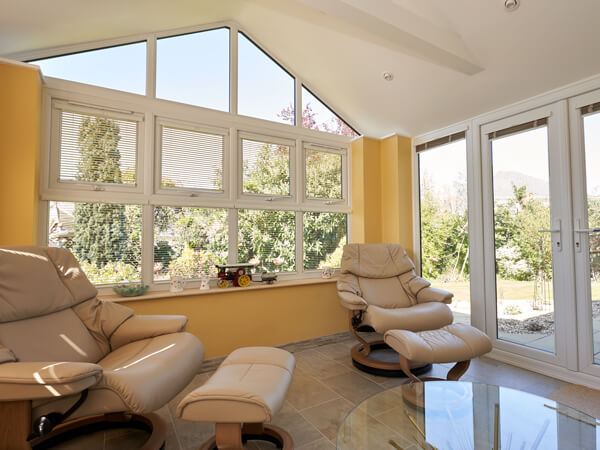 Make your living space light, bright and welcoming...
We can make up for any lost natural light by adding roof windows to your solid tiled roof. Roof windows will give you a spectacular view of the sky, perfect for when you want to lie back and relax. They are also extremely useful during the warmer months when you might benefit from an open window, keeping your space well-ventilated at all times.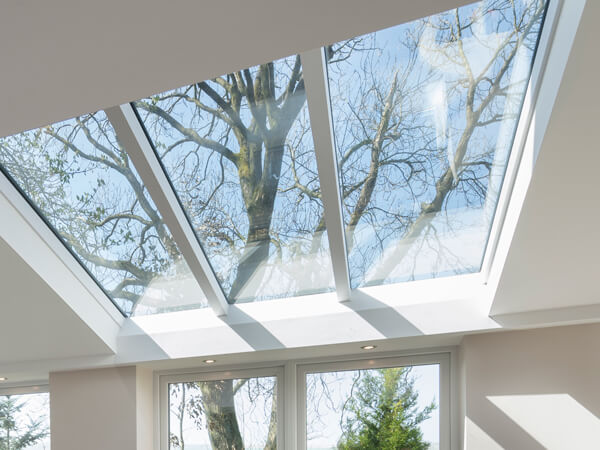 Our roof tiles share a similar durability to the real thing...
Our roof tiles are comparable with the durability of stone-coated steel, whilst still being extremely lightweight. Available in five different colour options, you will be able to find a shade that works for you and your home.
ERG Scotland PROMISES
Every promise we make, we keep. Every time. Our promises are bold and are there to assure you that we're completely confident in our products and our service.
TRANSPARENT SERVICE
At ERG we realise the importance of gaining trust and not expecting it. We believe this is achieved through hard work, honesty, transparency of our services and valuing our customers.
Ethos of ERG Scotland
Our teams adhere to a strict ethos which is to achieve only the highest standards of excellence at all times. We listen to our customer's needs and tailor our services to meet all individual requirements.
20 Year Guarantee
ERG Scotland is proud to be Scotlands very first to offer a 20 Year Guarantee. Not only that, you will also be covered for both moving and non-moving parts. Our confidence in our products and dedication to our customers means we'll be there for you well into the future.
Price Promise
Giving our customers complete confidence in the price that they pay is very important to us. So, if you, or any customer, can find the same product specification and service commitment cheaper elsewhere, within 14 days, we'll refund the difference.
OUR FINANCE CALCULATOR
See how affordable your home improvement can be with our Finance Calculator.
INSPIRED? GET A FREE QUOTE TODAY!
Simply fill in your details for your free, no obligation quotation, and click "Get Quote"
Want to speak with an Advisor? Give us a call on 01349 856900
Our friendly team will be pleased to help with any questions you may have.