ERG Scotland WINDOWS
We have purposely made our window range far-reaching because we want customers living in all property types to be able to find a suitable set of replacement windows. It doesn't matter if you reside in a long-standing country retreat or modern townhouse; we have an appropriately styled window waiting for you. With their development overseen by our master window craftsmen, our window suite is manufactured using only the most thermally efficient glass and materials. Colour-wise you couldn't ask for more! From brilliant white to woodgrain finishes of Rosewood, Mahogany and Golden Oak, there are hundreds to choose from.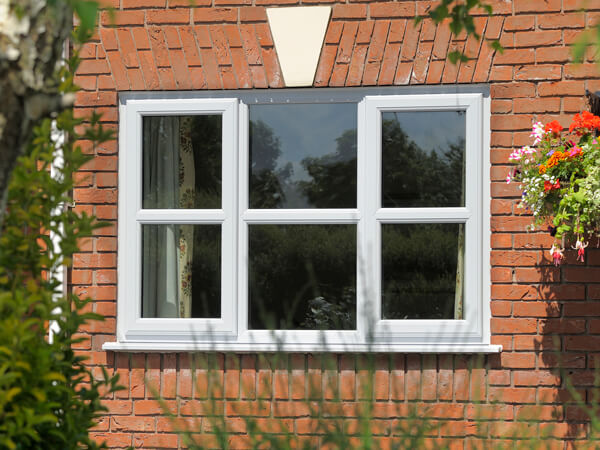 EXTREME UPVC WINDOWS
UPVC EXTREME windows are not just good looking, they're also provide rock solid security for your home and family.  These are only a few of the reasons customers choose this product.
VIEW OUR RANGE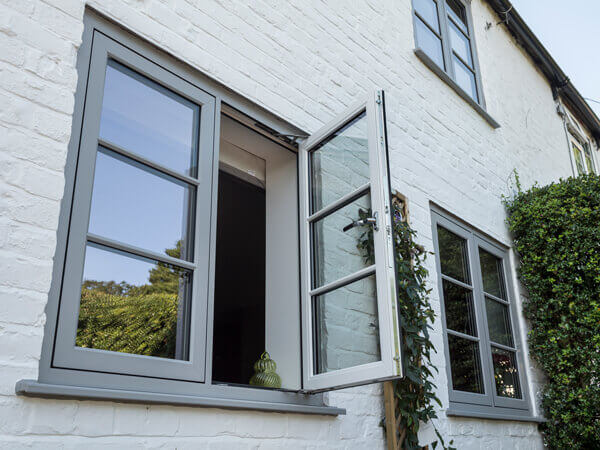 ENVISAGE FLUSH WINDOWS
Envisage Windows brings the traditional and sleek timber appearance to the 21st century and provides extraordinary performance, high security and insulation.
VIEW OUR RANGE
Eclipse Aluminium Windows
If you love clean lines and understated styling, our Eclipse Aluminium Windows radiate sophistication. With extremely slim frames, you can enjoy an unobstructed view of the outside.
VIEW OUR RANGE
NEED MORE INSPIRATION? REQUEST A BROCHURE
Simply select the brochure(s) you would like to browse, fill in your details, and then click 'Download'.
Step 1 - Please select the brochure(s) you would like:
ERG Scotland PROMISES
Every promise we make, we keep. Every time. Our promises are bold and are there to assure you that we're completely confident in our products and our service.
TRANSPARENT SERVICE
At ERG we realise the importance of gaining trust and not expecting it. We believe this is achieved through hard work, honesty, transparency of our services and valuing our customers.
Ethos of ERG Scotland
Our teams adhere to a strict ethos which is to achieve only the highest standards of excellence at all times. We listen to our customer's needs and tailor our services to meet all individual requirements.
20 Year Guarantee
ERG Scotland is proud to be Scotlands very first to offer a 20 Year Guarantee. Not only that, you will also be covered for both moving and non-moving parts. Our confidence in our products and dedication to our customers means we'll be there for you well into the future.
Price Promise
Giving our customers complete confidence in the price that they pay is very important to us. So, if you, or any customer, can find the same product specification and service commitment cheaper elsewhere, within 14 days, we'll refund the difference.
OUR FINANCE CALCULATOR
See how affordable your home improvement can be with our Finance Calculator.
REQUEST YOUR FREE QUOTE
Simply fill in your details for your free, no obligation quotation, and click "Get Quote"
Want to speak with an Advisor? Give us a call on 01349 856900
Our friendly team will be pleased to help with any questions you may have.
LEARN MORE ABOUT OUR REPLACEMENT WINDOWS
Feeling overwhelmed trying to choose your perfect window? Our team is here to help and answer any questions you have about our process and our products. We've put the answers to some of our most commonly asked questions below.
What replacement window should I choose for my home?
The best replacement window type depends on your home's style, your functional needs, and aesthetic preferences.
When considering replacement windows, it's important to select the right type that suits your preferences and needs.
Casement windows offer excellent ventilation and energy efficiency. They're hinged on the side and open outward, providing easy cleaning and a modern look.
Flush windows are known for their sleek and minimalistic design, flush windows blend seamlessly with your home's exterior. They provide great thermal performance and a clean aesthetic.
Offering versatility, Tilt & Turn windows open inward for easy cleaning and tilting for controlled ventilation. They provide enhanced security and are perfect for modern spaces.
Bay & Bow windows create a sense of space and elegance. Bay windows protrude outward while bow windows form a gentle curve. They will add charm and ample natural light to the room.
Ideal for traditional or period homes, Cottage windows feature a classic design with small panes. They maintain the vintage charm while incorporating modern energy efficiency.
Sliding Sash windows slide vertically, maintaining a classic look while offering smooth operation and efficient use of space. They're great for historical or timeless aesthetics.
With narrow sightlines, Slim Frame windows maximise your view and let in abundant light. They offer a sleek, contemporary appearance while ensuring energy efficiency.
Consulting with professionals like ERG Scotland can help you make an informed decision tailored to your specific requirements.
Should I choose UPVC or Aluminium for my new windows?
Choosing between UPVC and aluminium for your new windows depends on your priorities and preferences.
UPVC windows are known for their cost-effectiveness, low maintenance, and excellent insulation properties. They provide good thermal efficiency, helping to keep your home comfortable and energy bills in check. UPVC windows come in a variety of styles and colours, making them suitable for various architectural designs. They are also resistant to weathering and don't require repainting, making them a low-maintenance option.
On the other hand, aluminium windows offer a sleek and modern aesthetic with slim profiles that maximise the glass area, allowing more natural light into your space. They are durable, resistant to corrosion, and provide exceptional strength, making them suitable for larger window openings.
If you're looking for cost-effectiveness and excellent insulation, UPVC might be the choice for you. If you prioritise a modern look, durability, and larger glass areas, aluminium windows could be the way to go. Consulting with the professionals at ERG Scotland and considering your home's specific needs can help you make an informed decision.
How long do windows last?
The lifespan of windows: what to expect.
The longevity of windows can vary depending on factors such as materials, maintenance, and environmental conditions. However, at ERG Scotland, we provide windows that are built to stand the test of time.
All our windows come with a comprehensive 20-year guarantee, giving you peace of mind and assurance in their durability. With this guarantee in place, you can relax knowing that your windows are designed to last. Our commitment to quality craftsmanship and reliable materials ensures that your investment in our windows will provide lasting value for years to come.
What information should I bring to my window appointment?
What to bring to your window appointment with ERG Scotland
When preparing for your window appointment, there are a few key pieces of information that can greatly assist in making the process efficient and tailored to your needs. First, bringing along photos of your current windows and the surrounding areas can provide valuable context for the ERG Scotland team to better understand your space.
Additionally, having some rough measurements of your windows is beneficial. While ERG Scotland's experts will perform precise measurements during the appointment, your initial measurements can offer a preliminary understanding of your window requirements.
Furthermore, coming prepared with any ideas you have in mind for your new windows can be extremely helpful. Whether it's a particular style, material, or specific features you're considering, your input will guide the conversation and ensure that the recommendations provided align with your vision.
Our team of professionals will then be able to provide you with tailored suggestions and solutions to transform your ideas into reality.
How do I measure for replacement windows?
Measuring for your replacement windows
When preparing for replacement windows, gathering rough measurements can be helpful for the initial appointment with ERG Scotland.
Begin by measuring the width and height of the window frame from the inside at the top, middle, and bottom, using the smallest width and largest height measurements for accuracy. Determine the depth of the window frame and measure the diagonals to ensure squareness. Note the window's style and any specific opening mechanisms it has and identify potential obstructions near the window too.
However, there's no need to stress over these rough measurements, as the ERG Scotland team will handle precise measurements during the appointment. We will ensure a seamless fit for your replacement windows.
We're just around the corner, find out more…