Maintain the traditional charm of your property with our Sliding Sash windows. Despite what you may have heard, Sliding Sash windows don't have to be drafty and difficult to care for. ERG's Sliding Sash windows are strong and practical, while delivering an authentic timber look. With a vertical opening, you can open the window anything from an inch to half the window's height, so you can decide on the amount of fresh air you let in.
Perfectly suited to Scottish homes looking to bring a period charm to their home through their windows, our sash windows are the perfect choice for a variety of property styles including townhouses, Victorian homes and new builds.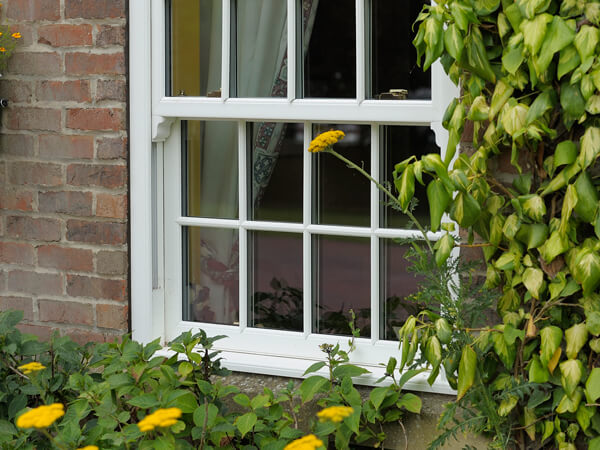 Our vertical sliding window includes two sashes that slide upwards or downwards, as needed.
Traditionally made from timber, our UPVC and aluminium substitutes are able to provide the same traditional appeal and styling as timber. Our alternatives are also low maintenance and thermally efficient so you can get the look of timber but with added benefits.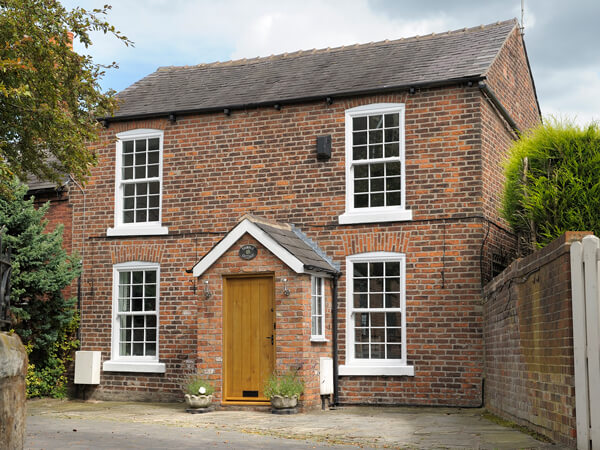 NEED MORE INSPIRATION? REQUEST A BROCHURE
Simply select the brochure(s) you would like to browse, fill in your details, and then click 'Download'.
Step 1 - Please select the brochure(s) you would like:
Do your sash windows have EXTREME protection?
Security is extremely important to us all! That's why we are thrilled to present our exclusive EXTREME collection, which maintains up to 9 visible locking points and offers you 3 times more protection than a standard window.
EXTREME heightened security with centre VAULTBOLT and multi cam locking technology.
EXTREME heightened durability with UNIQUE superglide gearbox ensures smooth operation.
EXTREME heightened COMPRESSION and acoustics with interlocking hinge bolts and optimum weatherseals.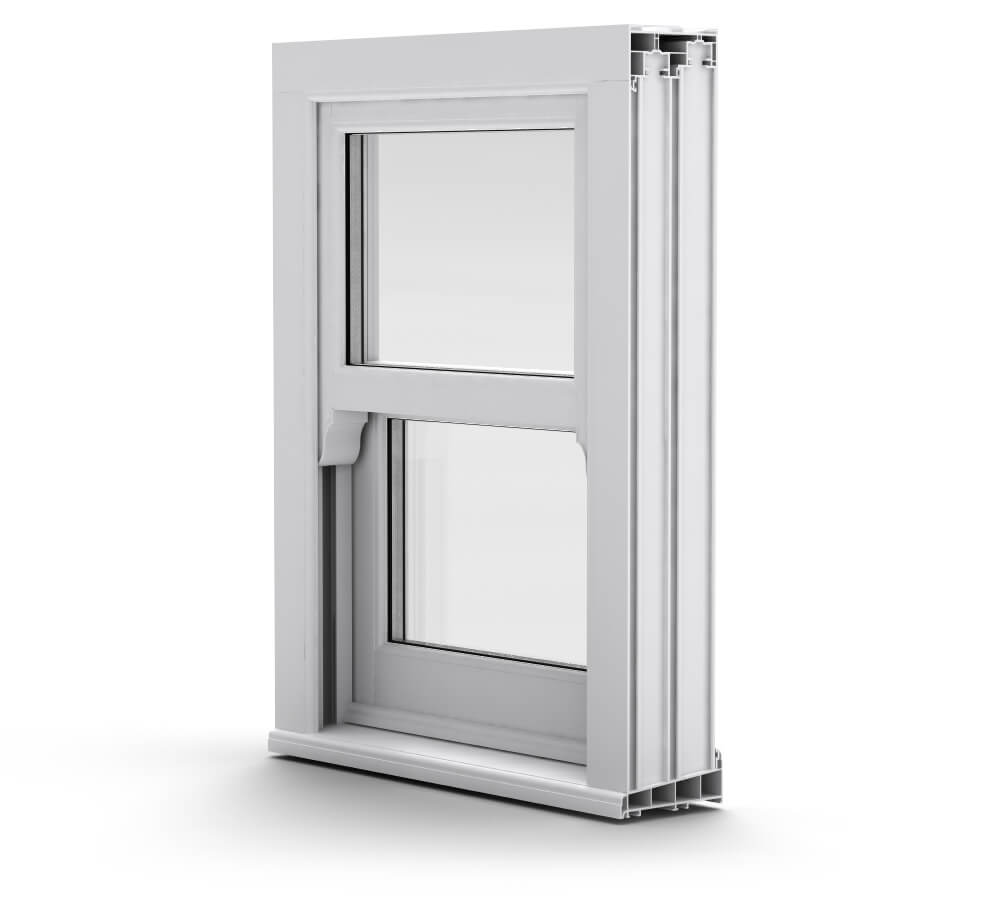 Sliding Sash Frame
Available in welded joints with 45-degree corner welds for a smooth, sleeker finish and mechanical joints to take the design to another level, the 90-degree welds give a more traditional sash window finish.
Ultimate Glass
High performance next generation glass for superb energy efficiency. With acoustic glass to block out the sound of a bust neighbourhood, or patterned privacy glass for a bathroom, we'll have the perfect solution for you.
Sliding Sash Locking
Secured using a snail cam that is fitted to the top face of the sash. By turning the lever, the cam is released from its keep, giving you the option of either a key-locking or non-locking system.
Sliding Sash Handles
Our handles come in a range of colours to suit your home, they're built to last with robust materials and quality finishes.
Weather Proofing
Wool pipe strips that provide an excellent layer of defence against the elements. Available with colour-matching wool pile to ensure that every detail of you window matches perfectly.
Versatile Design
As standard, our Sliding Sash Window also comes with a slide and tilt facility, allowing you to clean both the top and bottom sash from inside your home.
ERG Scotland windows offer maximum energy savings...
Worried about the rising cost of energy bills? Your outdated windows may be playing a part in making your bills even higher than they need to be. ERG's replacement windows will put a stop to this.
Our windows minimise internal heat loss, so your home will be warmer and your energy bills will be lower.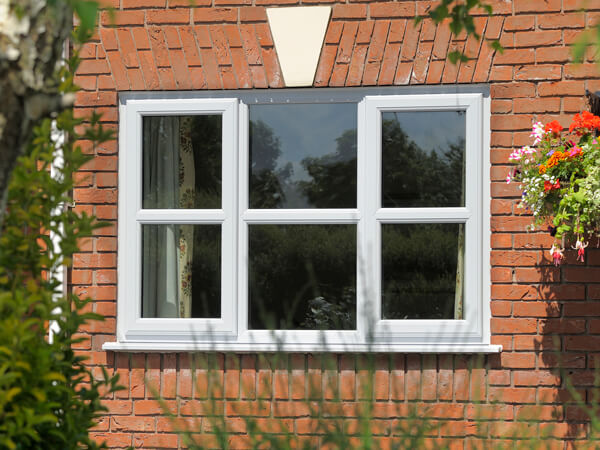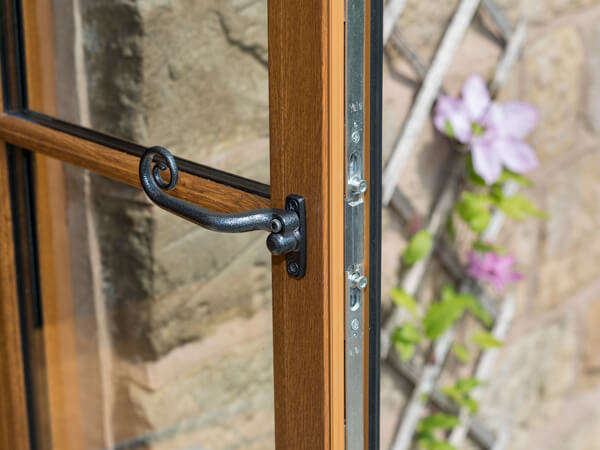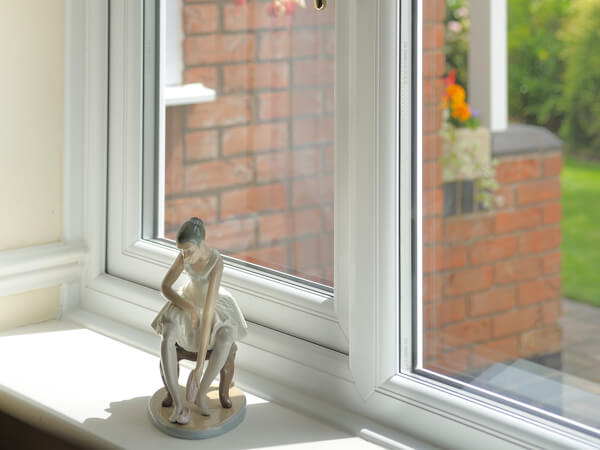 PERSONALISE THE DESIGN
If you have decided on which window style is perfect for your requirements, you then choose how you would like to personalise the design. You can customise your window by deciding between our overwhelming selection of coloured finishes, glazing options and crafted hardware.
A superb array of colours...
ERG can now produce UPVC windows in a massive selection of colour options so you can decide between something unique and on-trend like Chartwell Green or a classic white or cream that is timeless.  Each sits alongside finishes of Grey and Irish Oak wonderfully.
Glazing comes in many different forms…
As soon as that front door shuts and you enter your home, you understandably expect a little bit of privacy, Our privacy glazing blurs the inside of your house from the outside, which can provide you with much-needed privacy when you want it most. Thus, it may make sense to use this type of glazing in your bathrooms. Sunlight is still able to easily pass through the glass so your house stays light and welcoming.
ERG Scotland PROMISES
Every promise we make, we keep. Every time. Our promises are bold and are there to assure you that we're completely confident in our products and our service.
TRANSPARENT SERVICE
At ERG we realise the importance of gaining trust and not expecting it. We believe this is achieved through hard work, honesty, transparency of our services and valuing our customers.
Ethos of ERG Scotland
Our teams adhere to a strict ethos which is to achieve only the highest standards of excellence at all times. We listen to our customer's needs and tailor our services to meet all individual requirements.
20 Year Guarantee
ERG Scotland is proud to be Scotlands very first to offer a 20 Year Guarantee. Not only that, you will also be covered for both moving and non-moving parts. Our confidence in our products and dedication to our customers means we'll be there for you well into the future.
Price Promise
Giving our customers complete confidence in the price that they pay is very important to us. So, if you, or any customer, can find the same product specification and service commitment cheaper elsewhere, within 14 days, we'll refund the difference.