French doors have often been seen as a 'weak' point of entry to a property but this is no longer the case — ERG French doors offer heightened security features. Any of our range of French doors would be a beautiful addition to any property. They are elegant yet hard-wearing and a popular alternative to conventional sliding patio doors, opening up any home and maximising on light and ventilation. French doors are not only a great option if you're looking to brighten up your home by enabling more natural light to flood in; they provide ease of access to your patio or garden.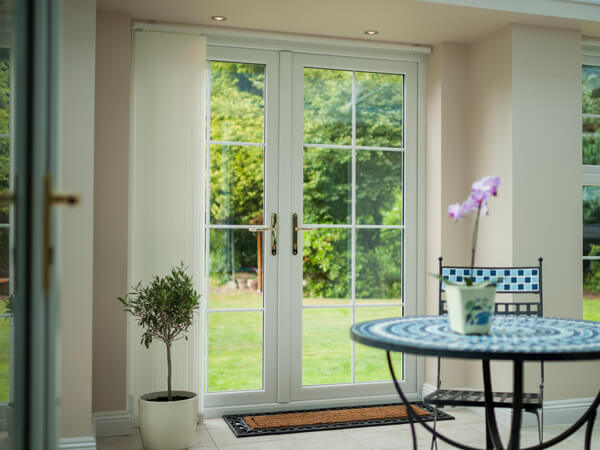 Whether you want to bring the outdoors in or simply relax and admire your garden, French doors are perfect, and can open either inwards or outwards depending on your personal preference. ERG French doors are ideal for renovations, home improvements and extensions throughout the Scottish Highlands & Islands – and are particularly great for kitchen extensions. A set of French doors adds a charming, country garden touch to your home perfect for prolonging summer evenings by bringing the outside in when the sun goes down. To really let in the natural light combine French doors with side windows for a bright and airy effect. Also, you can enjoy a four-week turnaround on selected doors from ERG.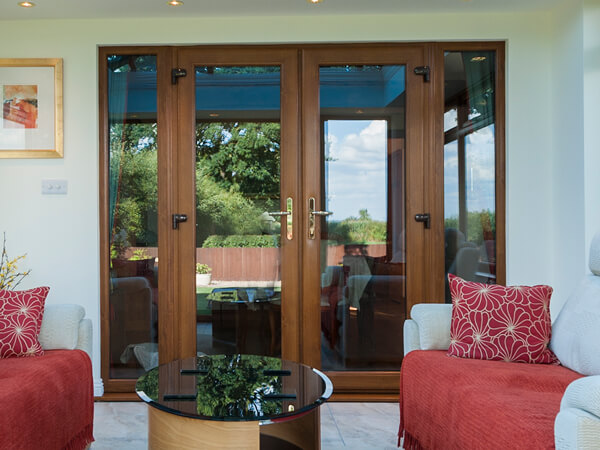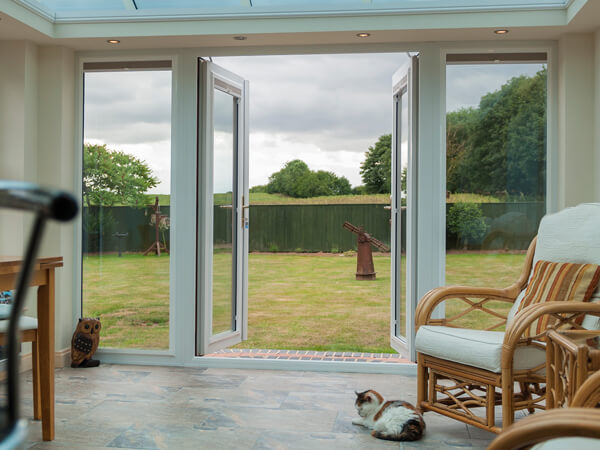 NEED MORE INSPIRATION? REQUEST A BROCHURE
Simply select the brochure(s) you would like to browse, fill in your details, and then click 'Download'.
Step 1 - Please select the brochure(s) you would like:
ERG Scotland PROMISES
Every promise we make, we keep. Every time. Our promises are bold and are there to assure you that we're completely confident in our products and our service.
TRANSPARENT SERVICE
At ERG we realise the importance of gaining trust and not expecting it. We believe this is achieved through hard work, honesty, transparency of our services and valuing our customers.
Ethos of ERG Scotland
Our teams adhere to a strict ethos which is to achieve only the highest standards of excellence at all times. We listen to our customer's needs and tailor our services to meet all individual requirements.
20 Year Guarantee
ERG Scotland is proud to be Scotlands very first to offer a 20 Year Guarantee. Not only that, you will also be covered for both moving and non-moving parts. Our confidence in our products and dedication to our customers means we'll be there for you well into the future.
Price Promise
Giving our customers complete confidence in the price that they pay is very important to us. So, if you, or any customer, can find the same product specification and service commitment cheaper elsewhere, within 14 days, we'll refund the difference.
OUR FINANCE CALCULATOR
See how affordable your home improvement can be with our Finance Calculator.
INSPIRED? GET A FREE QUOTE TODAY!
Simply fill in your details for your free, no obligation quotation, and click "Get Quote"
Want to speak with an Advisor? Give us a call on 01349 856900
Our friendly team will be pleased to help with any questions you may have.