Front and back doors are the most important doors in a home since they provide an entry and exit into our homes. ERG's UPVC doors include a 'multi-point' locking mechanism integrating central deadbolt and latch, hook bolts, anti-lift pin and roller cams on the opening side.
Your home is a statement of your personality and taste, and it's natural that you want the exterior to reflect that. Choose from our extensive range of stylish, practical and weatherproof replacement UPVC doors, offering you the perfect choice to compliment your home and existing double glazing. By selecting an elegant new exterior door, you can create a true impression of style providing both security and the perfect welcome into your home. Best of all, you can also enjoy a four-week turnaround on selected doors from ERG.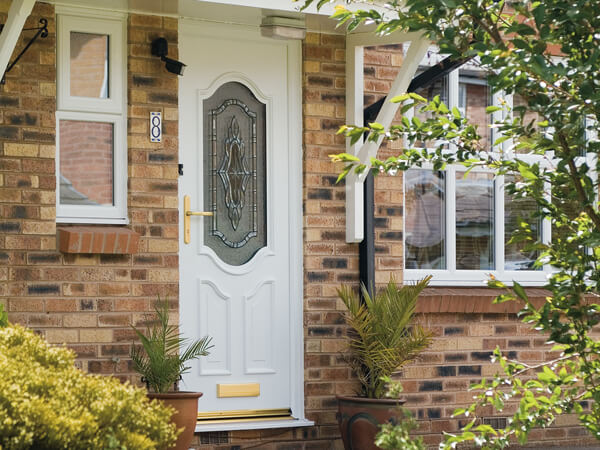 Clinton Two

Grant Two

Grant Two

Harding Two

Minova One

Roosevelt One

Roosevelt One

Truman One

Truman One

Wilson

Clinton Two

Grant Two

Grant Two

Harding Two

Minova One

Roosevelt One

Roosevelt One

Truman One

Truman One

Wilson

Clinton Two

Grant Two

Grant Two

Harding Two

Minova One

Roosevelt One

Roosevelt One

Truman One

Truman One

Wilson
ERG Scotland has a customer-centric approach to every project we take on. Our promise to you is that we will be with you from start to finish, from the initial design to the final installation of your new UPVC door. In addition, we grasp the value of after-service, so we will continue to confirm our doors are performing as they should.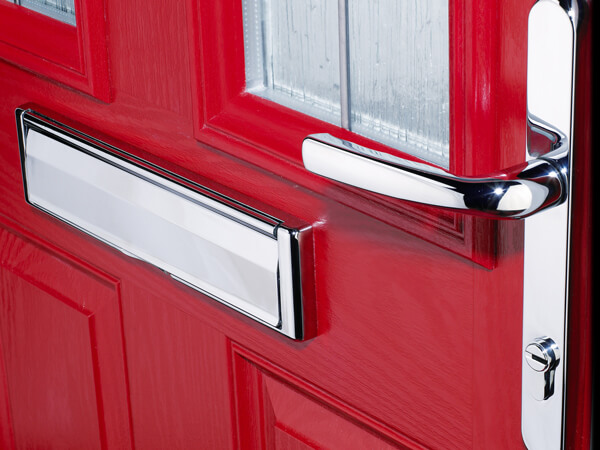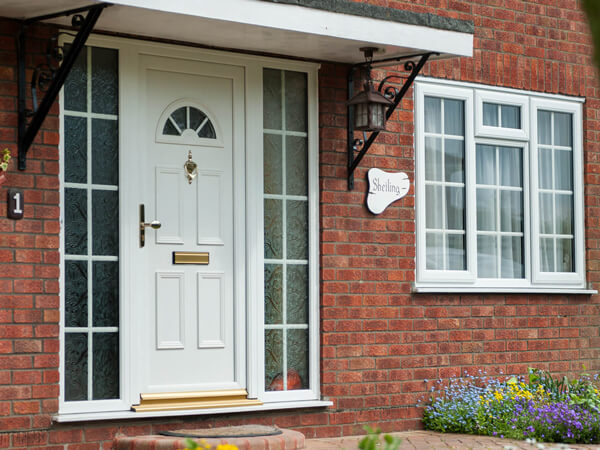 NEED MORE INSPIRATION? REQUEST A BROCHURE
Simply select the brochure(s) you would like to browse, fill in your details, and then click 'Download'.
Step 1 - Please select the brochure(s) you would like:
Extreme UPVC Doors
You will be amazed by the many characteristics of our multifaceted Extreme UPVC door.
Click on the hotspots opposite to learn more about our Extreme UPVC doors and delve into the many reasons our customers choose to have one installed.
UPVC Panel Glass
Available with a wide range of glazing styles, including obscure and decorative glass.
UPVC Panel Hinges
Anti-crowbar technology that delivers ultimate strength. Horizontal and vertical adjustment that results in 360-degree compression on seals for weather tightness.
UPVC Panel Security
Featuring our robust shootbolt locking system, you can rest assured your UPVC Panel Doors will keep you home and family protected from the threat of break-ins.
UPVC Panel hardware
Our UPVC Panel Doors come with a range of hardware including letterboxes, knockers and handles in a variety of colours to suit your home, they're built to last with robust materials and quality finishes.
Remember, price and value are not the same thing...
We are proud to use only the highest quality materials made from the very latest technology for our Extreme UPVC doors.
With a focus on using the best components on the market, we can create a door for your home that will substantially increase the security. In addition, your home will feel noticeably warmer, so you can save money on energy costs.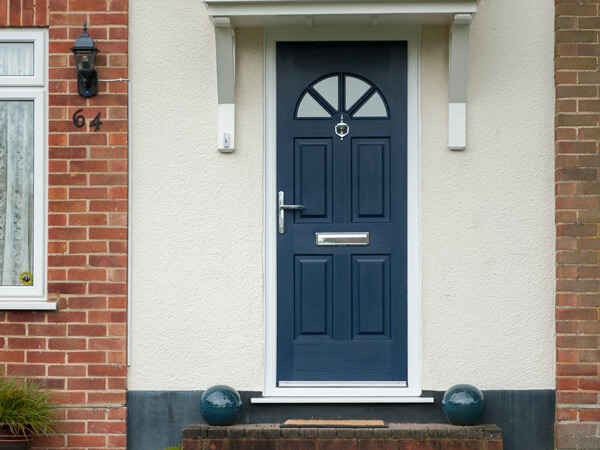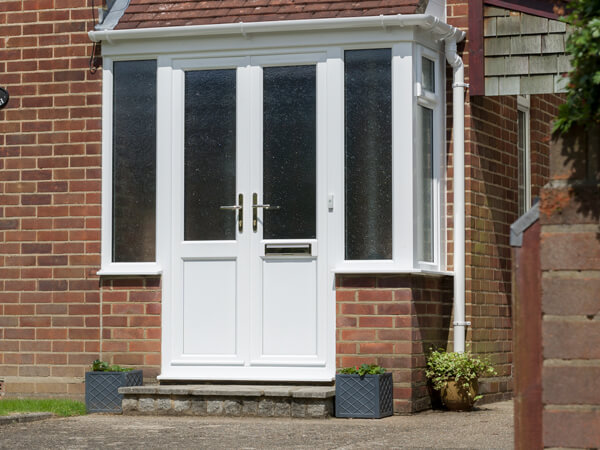 CREATE A STUNNING ENTRANCE
Doors are instrumental in making a positive difference to the exterior look of your home. Your door is a first impression to your home and so you should consider all options before making your final decision.
Double up when it comes to colour...
You will find it extremely tricky trying to settle on a single finish for your new UPVC door so why not opt for a dual-coloured finish and have contrasting colours on each side of the design. The absence of door panels provides you with a broader choice of colours including Golden Oak, Rosewood, White and so many others. Remember to also consider adding textured or patterned glass to the door and assess all available hardware.
Personalise your UPVC door with our attractive and intricately designed hardware...
We have gone to great lengths to ensure that the hardware solutions for our UPVC doors help to bring the final design to life and make it a major talking-point. Every possible item of hardware you could wish for can be bought from ERG including letterboxes, number plates, hinges, handles and countless other pieces of door furniture. Experiment with different forms of door furniture until you arrive at a point where your job is done and dusted.
ERG Scotland PROMISES
Every promise we make, we keep. Every time. Our promises are bold and are there to assure you that we're completely confident in our products and our service.
TRANSPARENT SERVICE
At ERG we realise the importance of gaining trust and not expecting it. We believe this is achieved through hard work, honesty, transparency of our services and valuing our customers.
Ethos of ERG Scotland
Our teams adhere to a strict ethos which is to achieve only the highest standards of excellence at all times. We listen to our customer's needs and tailor our services to meet all individual requirements.
20 Year Guarantee
ERG Scotland is proud to be Scotlands very first to offer a 20 Year Guarantee. Not only that, you will also be covered for both moving and non-moving parts. Our confidence in our products and dedication to our customers means we'll be there for you well into the future.
Price Promise
Giving our customers complete confidence in the price that they pay is very important to us. So, if you, or any customer, can find the same product specification and service commitment cheaper elsewhere, within 14 days, we'll refund the difference.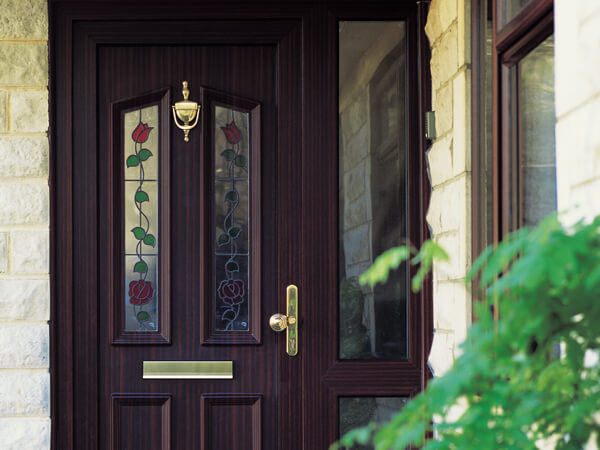 If you're looking for a front door with a difference, adding a new UPVC door to your home is the perfect way to 'make an entrance'. UPVC front and back external doors create a lasting impression, have improved security features, and provide protection from the element. An ERG UPVC door is beyond fit for purpose – secure and strong, handsome and well-built, and engineered to provide years of trouble-free service. Speak to our team to find out more and get your free quote.
OUR FINANCE CALCULATOR
See how affordable your home improvement can be with our Finance Calculator.
INSPIRED? GET A FREE QUOTE TODAY!
Simply fill in your details for your free, no obligation quotation, and click "Get Quote"
Want to speak with an Advisor? Give us a call on 01349 856900
Our friendly team will be pleased to help with any questions you may have.