There are still a few households out there that feature their original wooden windows and doors and they likely look quite dated because of that. They can be upgraded without you choosing wooden replacements as you can always integrate UPVC windows with a Golden Oak woodgrain finish – this woodgrain effect looks remarkably like timber.
How alike they are to the appearance of wooden windows is where the similarities end as UPVC windows outperform wooden windows for thermal efficiency, security and they don't need anywhere near the same amount of maintenance.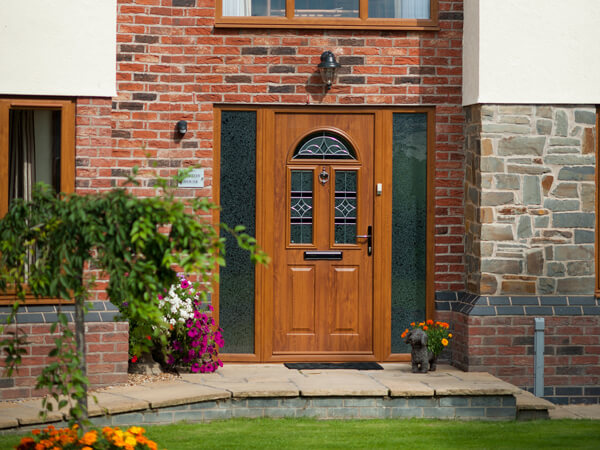 Installing new windows wasn't our only undertaking at this house. We also fitted French doors in the bedroom area to help the occupants appreciate the beautiful external views more than they used to. A new composite door in the entranceway has tidied up the entranceway no end too. When you get a close-up shot of the woodgrain effect on the windows and doors it really is hard to believe how comparable it is to timber and the hardware is amazingly accurate.
A further two pairs of French doors can now be located downstairs and they provide an entry point into the garden. Finally, we crafted a made-to-measure window upstairs that's the odd one out amongst some other gloriously gorgeous new windows.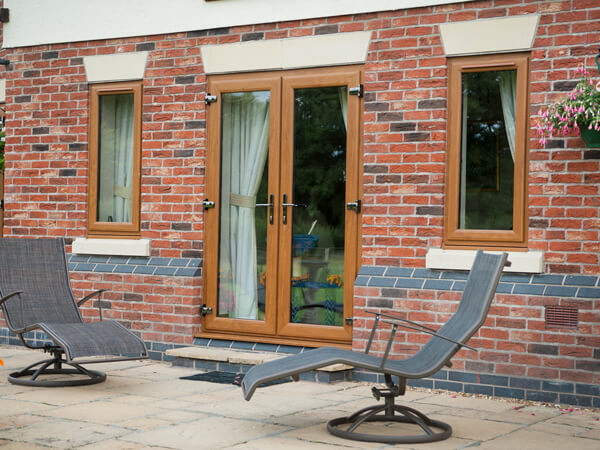 NEED MORE INSPIRATION? REQUEST A BROCHURE
Simply select the brochure(s) you would like to browse, fill in your details, and then click 'Download'.
Step 1 - Please select the brochure(s) you would like:
INSPIRED? GET A FREE QUOTE TODAY!
Simply fill in your details for your free, no obligation quotation, and click "Get Quote"
Want to speak with an Advisor? Give us a call on 01349 856900
Our friendly team will be pleased to help with any questions you may have.