It's safe to say that this magnificent property steals the limelight from all the other properties in the locality and that was before we even installed new cream coloured UPVC windows! They've now been put even more in the shade as the replacement cream windows have restored its appearance back to how the owners remember it. A mixing together of brown and white colours was used to create the cream finish and the finishing touch to the window design was the leaded strips that add another dimension to your usual plain glass window.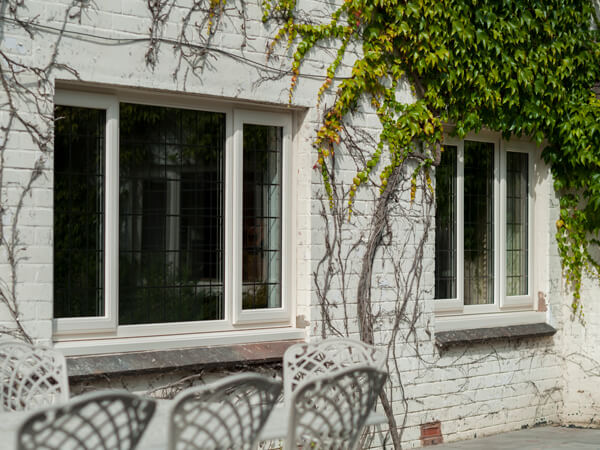 This leaded effect creates the impression that each window is made up of individual pieces when that isn't the case. Each window also has a meticulously crafted handle that's reminiscent of the handles used on traditional leaded windows. The handles make window operation so easy if they have a need to ventilate the house, and further ventilation can come courtesy of the double opening French doors. They have been integrated into a very compact aperture and when opened, provide a perfect passage to the outdoors where there is a maze-like garden waiting to be explored. We think the replacement windows benefit from the foliage growing around them as it draws extra attention towards an extraordinary window design.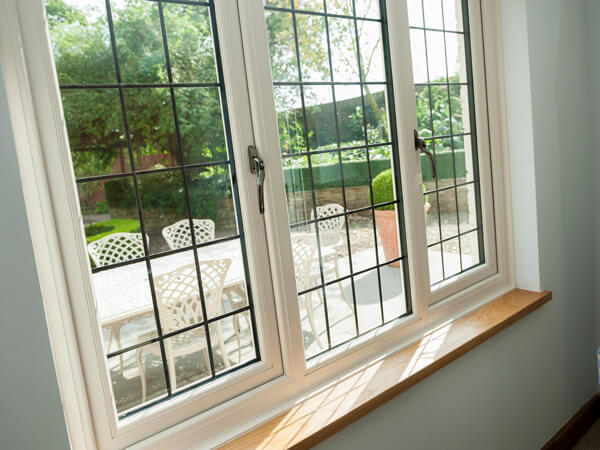 NEED MORE INSPIRATION? REQUEST A BROCHURE
Simply select the brochure(s) you would like to browse, fill in your details, and then click 'Download'.
Step 1 - Please select the brochure(s) you would like:
INSPIRED? GET A FREE QUOTE TODAY!
Simply fill in your details for your free, no obligation quotation, and click "Get Quote"
Want to speak with an Advisor? Give us a call on 01349 856900
Our friendly team will be pleased to help with any questions you may have.