Our team of installers are so talented and can fashion a conservatory for virtually any type of property, large or small. After visiting this house to see what was achievable, they decided that a Lean-To was the best option as though it is smaller than most conservatory styles it still provides a wonderful volume of spaciousness. Various pieces of furniture have been installed in the conservatory and bi-folding doors were purposely included so that the interior can be exposed to the exterior and the two settings can be merged together.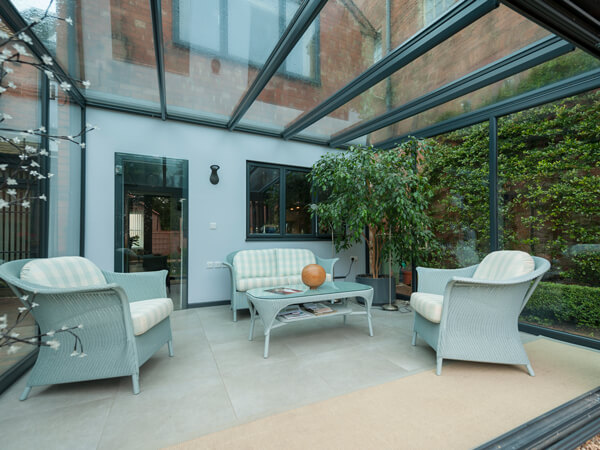 It's a really modern looking structure with the unbelievably slender frames playing second fiddle to the large expanses of glass that they accommodate. You would never have thought it was possible to include so much glass in such a compact conservatory, but it's almost everywhere you look when inside or outside.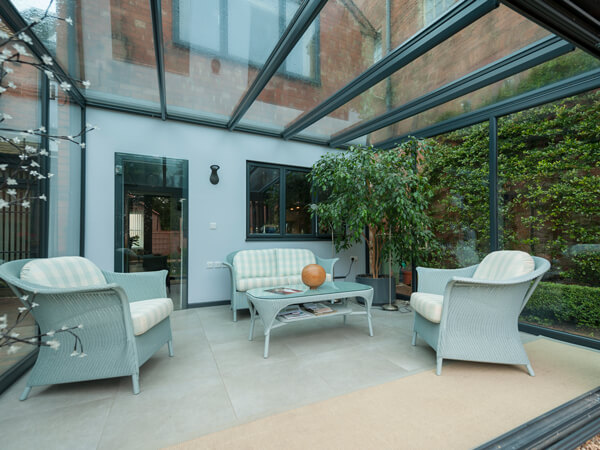 The coloured finish applied to the conservatory frames is the same colour used on the windows in the rest of the house and it has also been incorporated into the guttering which protects the conservatory from water damage. Why be denied the chance to own a conservatory when we can come up with ingenious condensed designs like this?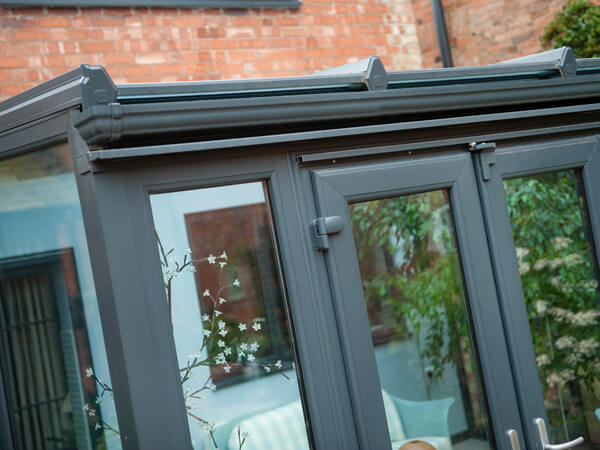 NEED MORE INSPIRATION? REQUEST A BROCHURE
Simply select the brochure(s) you would like to browse, fill in your details, and then click 'Download'.
Step 1 - Please select the brochure(s) you would like:
INSPIRED? GET A FREE QUOTE TODAY!
Simply fill in your details for your free, no obligation quotation, and click "Get Quote"
Want to speak with an Advisor? Give us a call on 01349 856900
Our friendly team will be pleased to help with any questions you may have.