We can perform miracles so far as old conservatories are concerned. When tasked with restoring this old conservatory back to its best our immediate thought was to replace the current roof for a solid tiled roof, and at the same time, install new UPVC window frames. The new window frames were essential as we needed to be certain that the weight of the new roof could be held up by the structure. The solid tiled roof has made it possible for the occupiers to use their conservatory in comfort, whether they're eating or relaxing.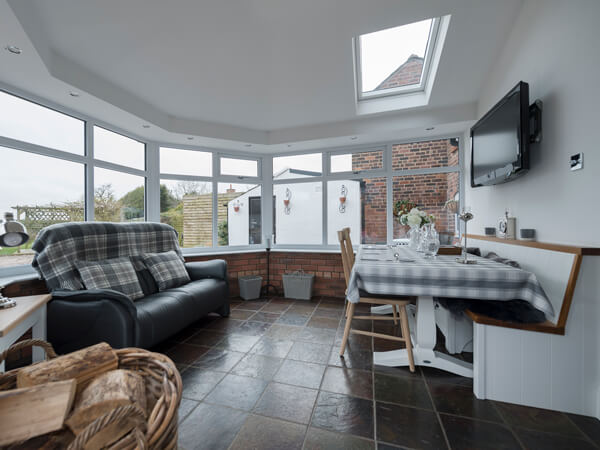 As we're always honest with our customers, we did inform the householder that some natural light will be sacrificed upon the fitting of the solid tiled roof. They appreciated our honesty and agreed that including a roof window was the best method of getting sunlight travelling into the structure.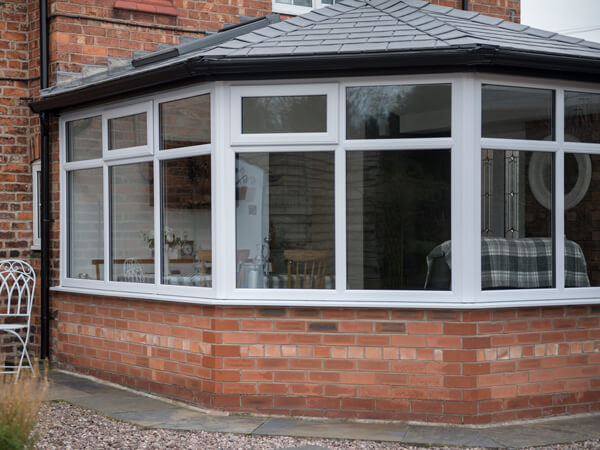 They also gave the go ahead to us putting spotlights inside the perimeter roof to help illuminate the interior at night times. To prevent the possibility of water damage occurring at any time in the future, we got the guttering exactly right too and as they wanted extra cosiness in the winter months, we installed a beautiful new fire.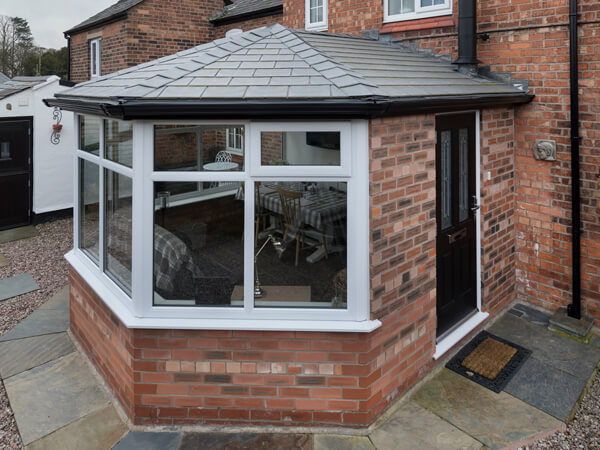 NEED MORE INSPIRATION? REQUEST A BROCHURE
Simply select the brochure(s) you would like to browse, fill in your details, and then click 'Download'.
Step 1 - Please select the brochure(s) you would like:
INSPIRED? GET A FREE QUOTE TODAY!
Simply fill in your details for your free, no obligation quotation, and click "Get Quote"
Want to speak with an Advisor? Give us a call on 01349 856900
Our friendly team will be pleased to help with any questions you may have.