You may have been counting down to this moment over the last few months, but now you can finally stop. Yes, summer is officially here!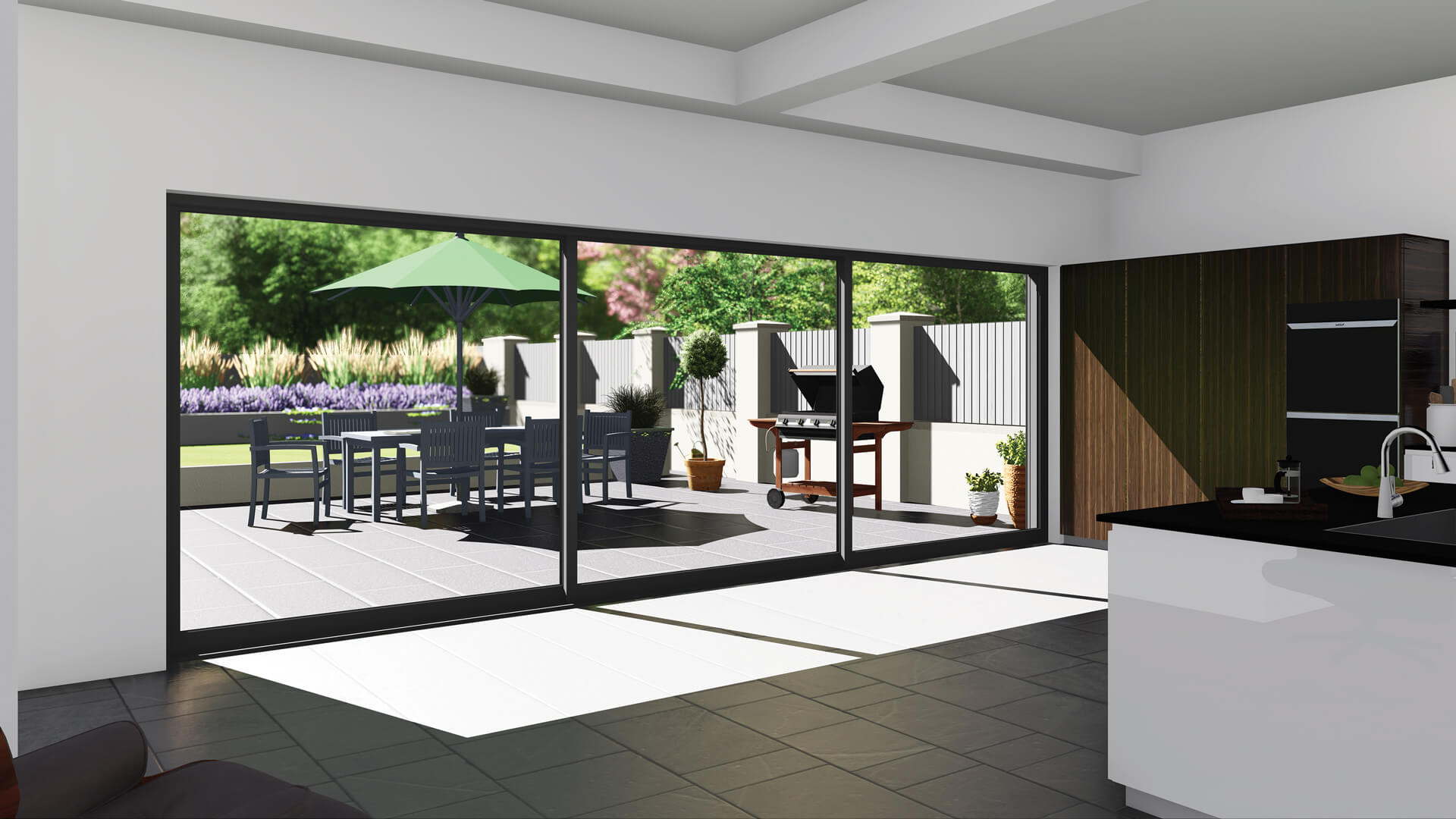 Keep your fingers, toes and everything else crossed for some gloriously warm and sunny weather, and if we get, you'll definitely want some of our triple track patio doors installed.
Coming with three to six sliding sashes, they will give you the most amazing access to your garden from the house and see you depart one location for the other in style.
But that's not the only reason why they're a must-have home improvement at this time of year.
Comprehensive view
With its super-slim sightlines, vast glass expanses and multiple glazed sections, a triple track patio door provides you with the most extraordinary external view.
Time and time again, you will just stand there and soak in the view as the sun is beating down on your garden and any rolling hills in the background. It will be hard to drag yourself away from it.
Light transfer
Have you noticed how much nicer the inside of your house feels when it has lots of light coming in? It will receive even more if it when a triple track patio door is integrated into the wall that faces your outdoor space.
Light can also play a trick on your mind and make a room feel more spacious to you than it actually is, which is a bonus if your doors are positioned within or close to a compact area.
Vast opening
The opening you can generate with a traditional patio door might not be enough for you, making a triple track patio door a great alternative.
With its 3+ sliding sashes, it will have a very generous opening when shifted from one end of the rolling track to the other, giving you more room for manoeuvre when exchanging settings.
An ultra-low threshold can be included to further simplify accessibility and you can decide in what direction the door opens.
You want some now, don't you? If we're right, get in touch with ERG Scotland and you can have them.